UPDATE: Deadly shooting near White Center Library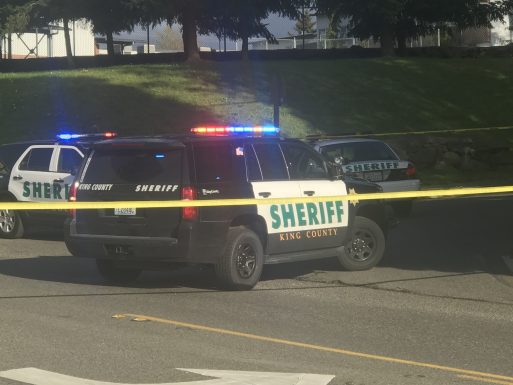 6:16 PM: 107th is blocked just east of the White Center Library as deputies investigate a deadly shooting. KCSO says the victim is a 20-tear-old man. No other details yet.
8:29 PM: We checked with KCSO spokesperson Sgt. Ryan Abbott, who says this is all they currently know:
5:20 PM, a deputy was in the area of SW 107 near the 1400 BLK on an unrelated call when he heard multiple gunshots. As he came around the corner on 14 AVE SW he saw a male running away from the scene and a second male lying on the ground. He lost sight of the suspect and put out the last known direction of travel and began life-saving measures on the victim. Medic 1 arrived on scene and continued life-saving measures but the victim died at the scene, a 20 year old male. Witnesses stated the suspect fled in a vehicle, unknown description. Major Crimes is on scene investigating.
You can follow any responses to this entry through the RSS 2.0 feed. Both comments and pings are currently closed.