WHITE CENTER ART: 2nd panel of new mural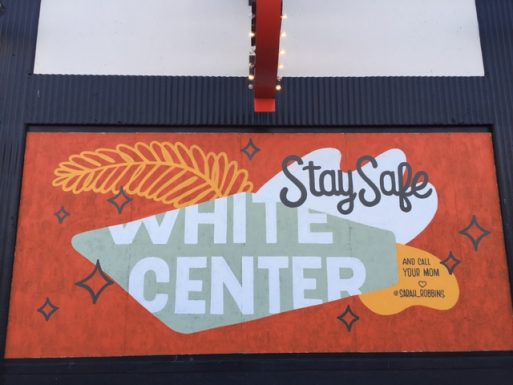 We've been checking back at 16th/98th since Sarah Robbins' first panel of mural art outside the Beer Star (etc.) building – and today, we finally caught the second panel. Note the small message at right – "call your mom"!
You can follow any responses to this entry through the RSS 2.0 feed. Both comments and pings are currently closed.