FOLLOWUP: Top Hat quarantine/isolation site opening delayed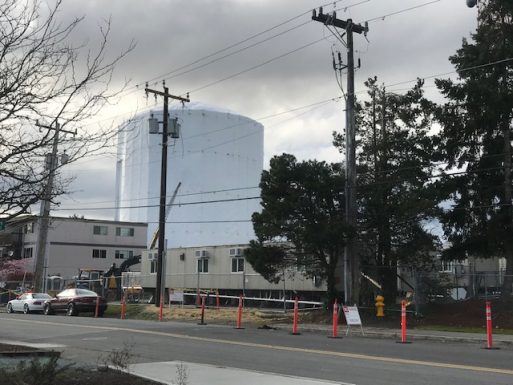 The opening of King County's quarantine/isolation site in Top Hat has been delayed. The County Executive's Office announced Thursday that it would not be opening Friday as originally planned. County spokesperson Angie Malpass provided WCN with some additional details, saying site work is likely to be complete sometime Saturday, so the site could be ready to open "maybe as soon as early next week. It just depends on the need… Currently the three sites open today — Kent, Issaquah and Aurora — still have capacity, so we may hold off." According to the Friday update from Seattle-King County Public Health, those three sites are housing a total of 41 people. Malpass says the Top Hat site will have 24/7 security – "no walk-ups and no visitors. All patients are triaged by Seattle-King-County Public Health, and the assessment is taken to DCHS who then assigns/places and transports the patient." The county will eventually have nine sites, including this one – quarantine/isolation in Kent, Issaquah, Aurora open, Harborview Hall and Top Hat soon, and assessment/recovery centers coming to Shoreline, Interbay, Eastgate, and SODO.
You can follow any responses to this entry through the RSS 2.0 feed. Both comments and pings are currently closed.