READER REPORT: Almost a drive-in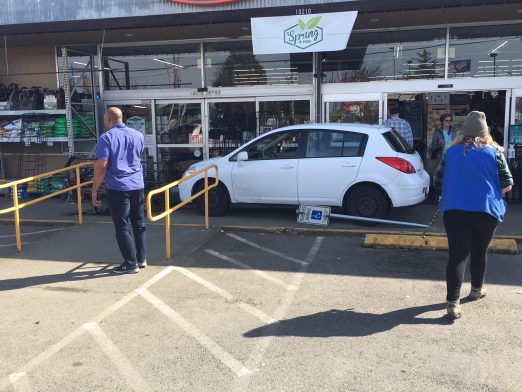 Thanks to Klem for the photo from a close call: Around 3:45 pm Wednesday, a driver almost turned McLendon Hardware in White Center into a drive-in … Klem says the driver hit the gas when intending to hit the brakes.
You can follow any responses to this entry through the RSS 2.0 feed. Both comments and pings are currently closed.