White Center restaurants: Opening night for CTO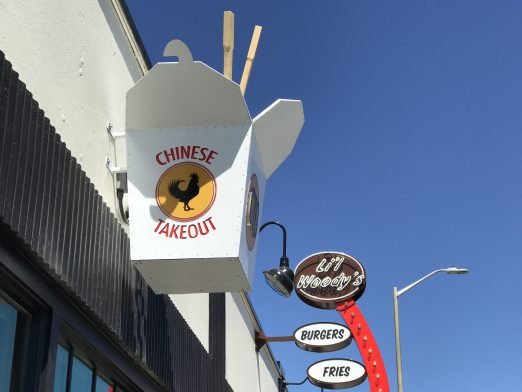 As of less than an hour ago, the new Chinese takeout restaurant adjacent to Beer Star and Li'l Woody's has opened. It's called CTO – get it? – here is how they explain what they are doing: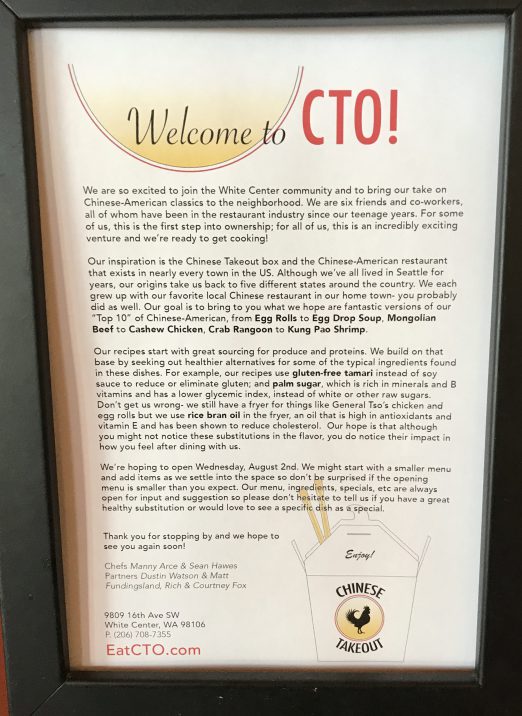 We stopped by around mid-afternoon to confirm that they indeed were opening tonight, and they confirmed it. The tables were ready (dine in OR take out):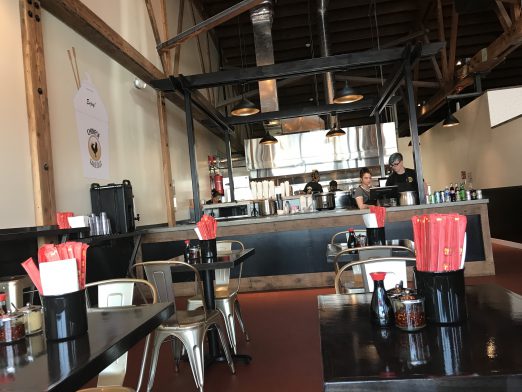 According to the CTO website, they'll be open Sunday – Thursday 4 pm – 9 pm, Friday – Saturday 4 pm – 10 pm for starters (9809 16th SW).
You can follow any responses to this entry through the RSS 2.0 feed. Both comments and pings are currently closed.