FOLLOWUP: Closed White Center Dairy Queen will NOT reopen as a DQ, company says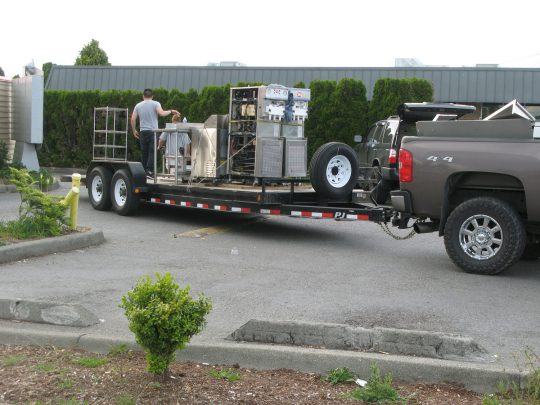 Another followup in the saga of what had long been a Dairy Queen at 10256 16th SW in White Center: Gill sent the photo of equipment being carted off yesterday, about a month after it closed, with notes on the door blaming "register failure." We reached a corporate spokesperson today, and he says this will NOT be reopening as a DQ. What WILL happen to it? Up to the building's longtime owner, who records suggest is different from the "sublicensee" that ran the DQ. We also don't know the fate of the employees who said they hadn't been paid for their last two weeks of work. But, if you are looking for a Blizzard or Peanut Buster Parfait, your nearest stop will be in Burien, a few miles south (14310 Ambaum Boulevard).
You can follow any responses to this entry through the RSS 2.0 feed. Both comments and pings are currently closed.