VIDEO: White Center Library grand-opening celebration
The new White Center Library is open! If you want to be part of Opening Day, get there by 5 pm, if you haven't been there already. A half-hour-long ceremony got things going this morning, starting with music by the Cascade Middle School Symphonic Band:
King County Library System director Gary Wasdin observed that the WC Library groundbreaking was one of the first big things he was involved with after starting the job last year: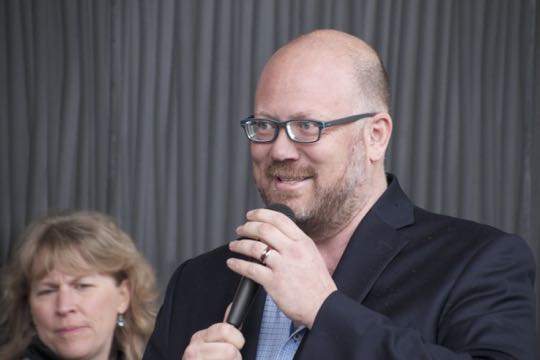 He said this is the fourth library that KCLS has opened this year. Next, KCLS Board of Trustees president Rob Spitzer, who said they'd "learned a lot about the community" in the process of getting this library built: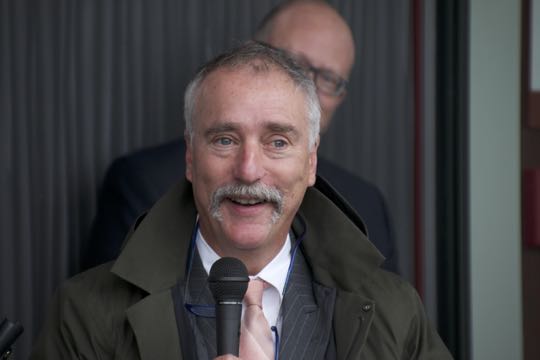 All the while, a steady rain continued, but the crowd wasn't daunted – many brought umbrellas: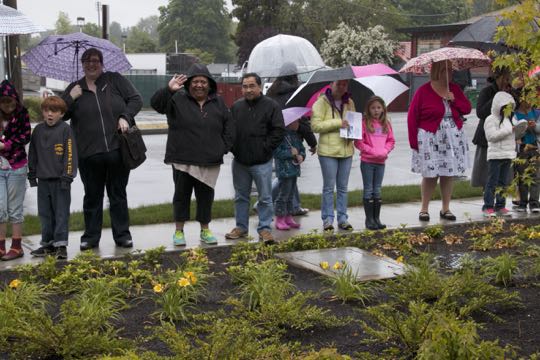 It's not a ribboncutting without an elected official, and this one featured 34th District State Rep. Joe Fitzgibbon, who noted that the library in Burien, where he lives, is a jewel, and this one too will be a "community gathering place" close to WC's downtown.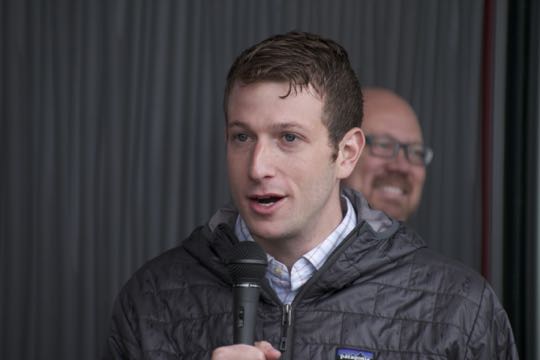 Overall, Rep. Fitzgibbon proclaimed, those who planned and advocated for and built this library "nailed it."
The new WC Library will have an even-closer relationship with Highline Public Schools, with Mount View Elementary next door, and the district's superintendent Susan Enfield offered a few words at today's ceremony too: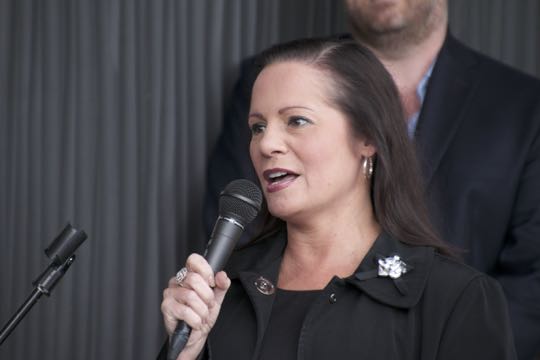 She also declared it a "wonderful community hub … not just a place to read and check out books." It's also a place to see art – including the red panels around the building, which architect Nick McDaniel from NBBJ explained are representations of White Center's murals: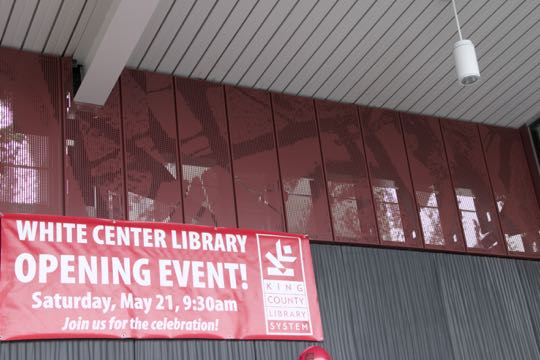 June McKivor, president of the White Center Library Guild, spoke next: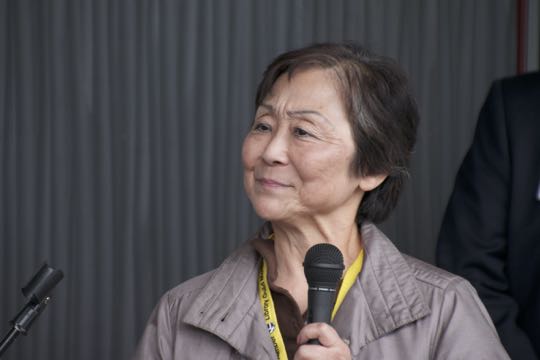 While she has lived in WC since 1976, she said, the community's library history goes back much further, and she mentioned a few milestones, which also were detailed in the event program, including the first library opening "below the Fieldhouse steps" in 1946, six years before the guild itself formed. (The Year McKivor moved to WC is the year the old library on 16th SW opened.) But the most important history she shared was that of the fight to make sure this branch actually got built: "A few years ago, this beautiful building was in danger of not being built." A petition drive ensued, proving "strength in numbers," she said.
McKivor and Wasdin joined next in honoring someone whose passionate advocacy made a big difference – she was often the face and voice of the Library Guild in so many venues – Rachael Levine: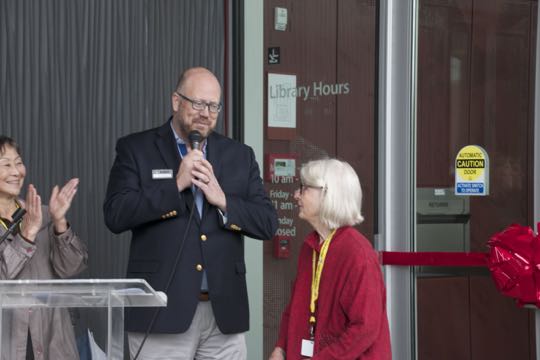 A plaque with rock sculptures in the garden on the north side of the library now pays tribute to her: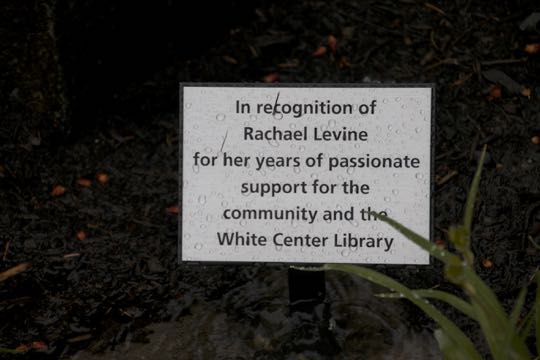 "Community is not one person," Levine said, "it's all of us."
And then, everyone was reminded that the best way to advocate for the library is to use it. Once the ribbon was cut and the doors opened, they did: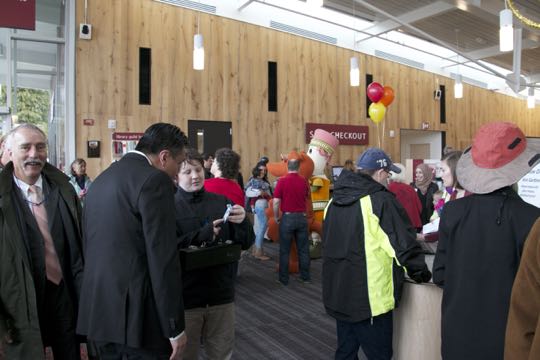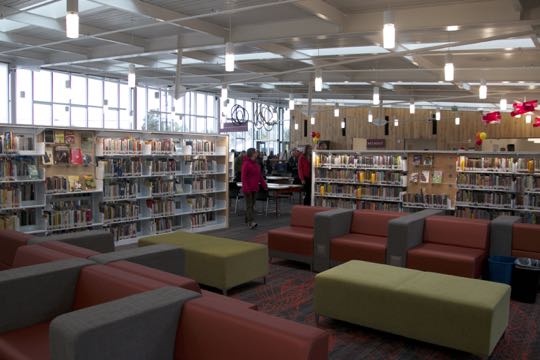 Again, the library is open until 5 pm today – go celebrate!
(If you see this before 2 pm, that's when you can enjoy Rimawaynina Cumbe, Traditional Cumbia Colombiana.)
You can follow any responses to this entry through the RSS 2.0 feed. Both comments and pings are currently closed.