TONIGHT: King County 'Town Hall/Open House' for unincorporated North Highline
This annual event is happening tonight: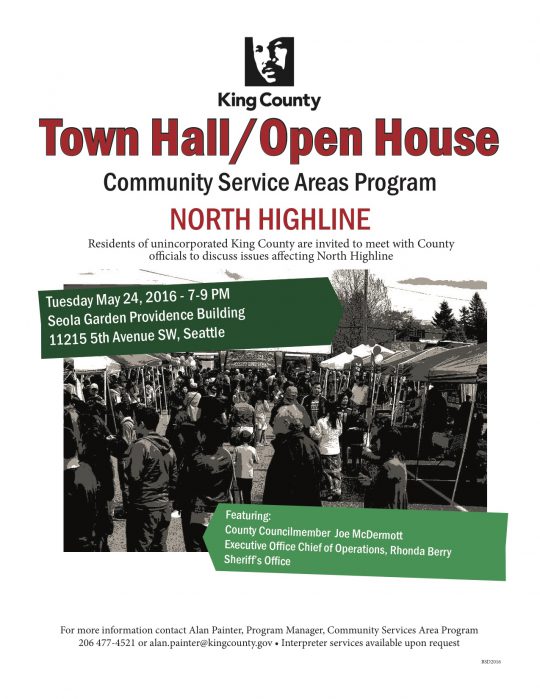 It's a chance to hear about, and ask questions about, a wide variety of county services, programs, and issues.
You can follow any responses to this entry through the RSS 2.0 feed. Both comments and pings are currently closed.