North Highline Unincorporated Area Council: Legislators; encampments; more
Toplines from Thursday night's meeting of the North Highline Unincorporated Area Council: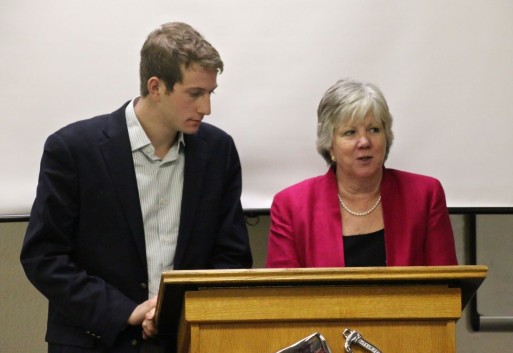 LEGISLATIVE UPDATE: NHUAC heard from two of this area's three state legislators – Sen. Sharon Nelson (D-Maury Island), recently elected Senate Democratic leader, and Rep. Joe Fitzgibbon, who succeeded her in the state House. Two key topics in their briefing: Transportation and annexation.
Sen. Nelson began by noting that for the first time in five years, the Legislature doesn't have to focus on making budget cuts – while the state isn't getting rich or amassing a major surplus, its economic health is stabilizing.
Rep. Fitzgibbon did most of the talking regarding whether progress is being made toward a transportation-funding package. Work is under way but nothing's settled yet. Though Metro bus service faces "devastating" cuts in the North Highline area among others – with Route 113 facing elimination in the first round – it's not all about transit; he reminded attendees about the dire straits of King County Roads, from unfunded maintenance to inability to get snowplows out if needed.
Even before anyone could ask about the state tax credit for annexation – a perk that will expire before too long – Sen. Nelson said that while the issue's not dead, it would be difficult and contentious if brought back up in the near future.
In Q/A with attendees, Rep. Fitzgibbon said the building that is home to DSHS in White Center apparently has a buyer (we had reported the real-estate listing here last week). He didn't identify the new owner but said they'll be expected to take better care of the property and address issues such as its use by transients sleeping in the doorway and stairwell.
Speaking of which …
GREENBRIDGE CAMPERS: King County Sheriff's Deputy B.J. Myers said he had just gone on a walkthrough at the Greenbridge-area greenbelt with King County Parks, and a general cleanup of the area is expected to start next week. He said campers had been provided with information about the impending cleanup and where they can go once it starts.
He also recapped the news conference on Wednesday with the family of the victim in the recent murder. (Our report now includes KCTV video of the entire event.)
EVERGREEN POOL MONEY WOES: NHUAC heard from a rep of Evergreen Pool, which is trying to raise $25,000 by mid-January (look for a separate story on that here this weekend). Most of it would go to Puget Sound Energy for overdue gas bills, which could lead to a shutoff by then, and a resulting shutdown of the pool, if the money's not raised.
REMEMBERING STEVE COX: As the meeting began, president Barbara Dobkin led a moment of silence in memory of Deputy Steve Cox, killed seven years ago this week.
Watch for information on NHUAC's next meeting on the council's website at northhighlineuac.org.
You can follow any responses to this entry through the RSS 2.0 feed. Both comments and pings are currently closed.