White Center Weather Watch: Post-storm rainbows
What a Tuesday night that was! But after the rain, the wind, the lightning … came rainbows. Thanks to Gill for sharing photos.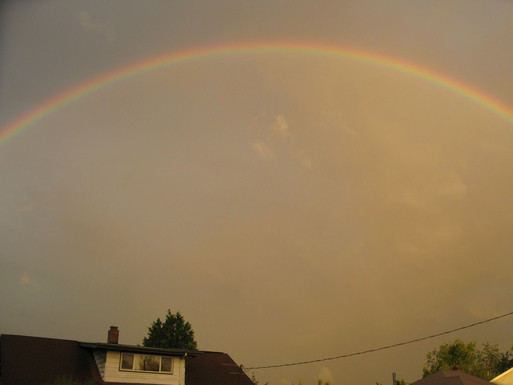 Heads up – the National Weather Service says thunderstorms are possible again this afternoon and evening!
You can follow any responses to this entry through the RSS 2.0 feed. Both comments and pings are currently closed.