Volunteers celebrate after another successful White Center Spring Clean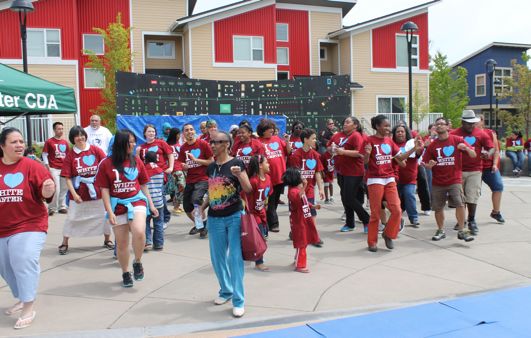 On the plaza at Greenbridge early this afternoon, the maroon-shirted volunteers who had just spent hours cleaning, painting, you name it, weren't resting – they were dancing! (Video to come.) That was part of the 9th annual White Center Spring Clean's celebration at the plaza – as was a martial-arts demonstration: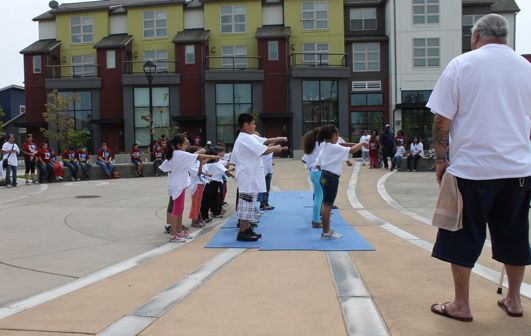 King County Sheriff Steve Strachan was there too, at left in the next photo, with White Center Storefront Deputy BJ Myers, just days after his official swearing-in: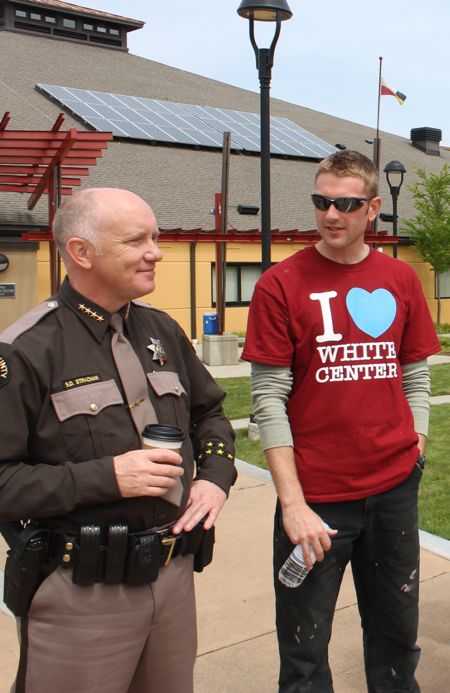 Even as the Greenbridge event unfolded, other Spring Clean volunteers were still busy – the multiple-panel mural along 17th SW north of Roxbury was a hub of activity: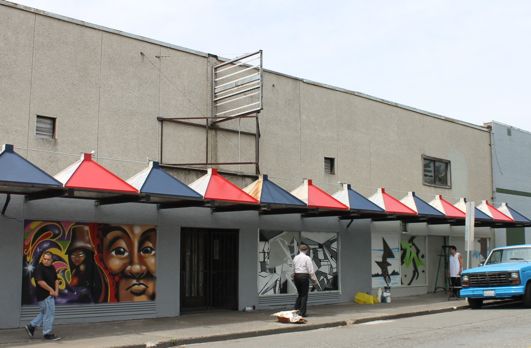 The crew we found working there included Aileen Sison from the White Center Chamber of Commerce, one of the partners in this project. (added) Commenters point out that the project is headed up by Brittany Trujillo from Seattle Silkscreening Company. Here's a panel, closeup: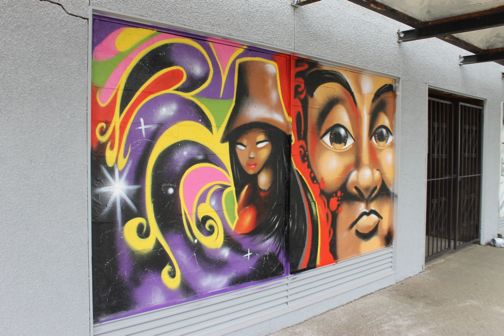 In downtown White Center, the new wayfinder was going up atop the kiosk at 98th and 16th. We photographed it around noon:
And thanks to Liz for sharing this photo of Troop 1775, part of today's volunteer workforce: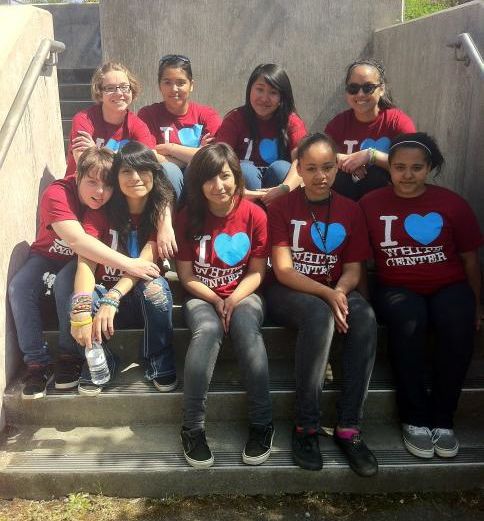 If you were part of today's Spring Clean, some local businesses are offering rewards – get a cone for half price at Full Tilt Ice Cream if you're wearing your Spring Clean T-shirt; wearing the T-shirt and dining in at Proletariat Pizza gets you $2 off a whole pie.
You can follow any responses to this entry through the RSS 2.0 feed. Both comments and pings are currently closed.