White Center Art Walk coming up next Saturday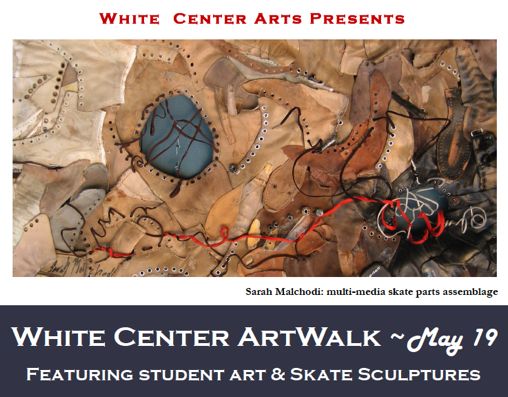 Just got the announcement of this Saturday's White Center Art Walk.
The venues are:
3.14 9602 16th Ave SW

Big Al Brewing 9832 14th Ave SW

Café Rozella 9434 Delridge Way SW

Company 9608 16th SW

Dubsea 9910 8th Ave SW

Dzul Tattoo 9622-B 16th Ave SW

Full Tilt Ice Cream 9629 16th Ave SW

Herbal Legends 9619 16th Ave SW

Proletariat Pizza 9622-A 16th Ave SW

Salvadorean Bakery 1719 SW Roxbury

The Forge: Tilton, Balaban & McCaallister 9052 Delridge Way

Southgate Roller Rink 9646 17th SW

Zippy's Giant Burgers 9614 14th SW
You can follow any responses to this entry through the RSS 2.0 feed. Both comments and pings are currently closed.