White Center weekend scene: Kiwanis Club's outdoor sale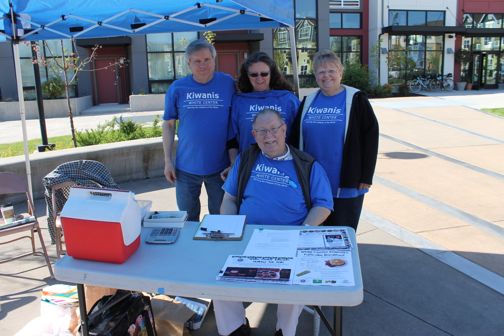 That's the crew on duty this morning shortly after the Kiwanis Club of White Center kicked off its sale at Greenbridge Plaza, which was on the map for our partner site West Seattle Blog's annual WS Community Garage Sale Day, one of 245 sales today from Alki Beach in the north to the Arroyos in the South, with this sale one of four in the WC area. The plaza and the sale layout made for a lovely overview:
The money raised by the WC Kiwanis was earmarked for youth programs.
You can follow any responses to this entry through the RSS 2.0 feed. Both comments and pings are currently closed.