White Center school, parks get helping hand(s) from Starbucks volunteers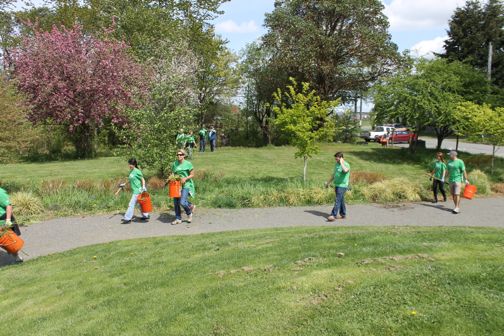 (Photos by WCN's Patrick Sand)
Notice people in bright-green shirts around White Center at midday today? Those were the Starbucks workers whose second annual Month of Service volunteerism brought them today to Mount View Elementary, Lakewood Park, and White Center Heights Park (the latter is where we caught up with them).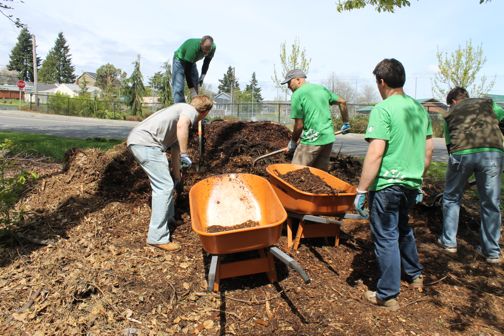 The White Center work was in conjunction with SeattleWorks.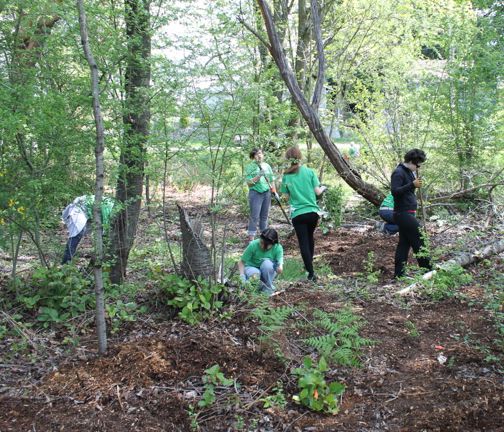 According to the announcement we received in advance, on behalf of Starbucks, the company has a lofty April volunteerism goal: "This year we're aiming to beat 200,000 community-service hours – that's the equivalent of nearly 100 people working 9-5 for a year!"
You can follow any responses to this entry through the RSS 2.0 feed. Both comments and pings are currently closed.