Rat City Rollergirls All-Stars skate at Southgate Roller Rink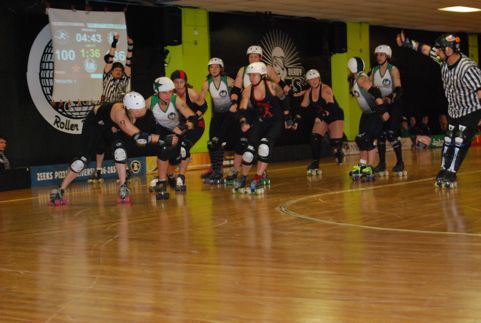 Story and photos by Deanie Schwarz
Reporting for White Center Now
Southgate Roller Rink hosted the Rat City Rollergirls All Stars' bout vs. the visiting Texacutioners today – a fast and furious sport spectacle which ended with the All Stars slamming to victory in their namesake neighborhood's recently reopened rink, 132-110.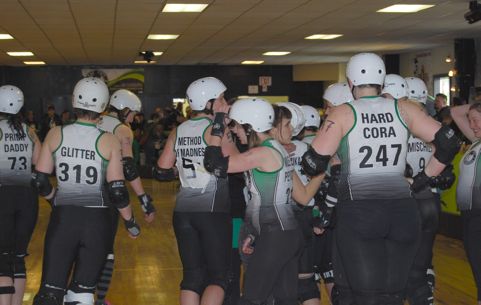 This was the first bout that the All Stars have held at Southgate in a number of years. RCRG told WCN that White Center holds a special place in the hearts of the team members. This morning's bout was scheduled quickly and was a trial run for future bouts for the All Star team, which is composed of members from all four Rat City teams. RCRG held the bout for their season ticket holders (also known as the Rat Pack) – it was not open to the general public.
Southgate Roller Rink will continue to host bouts with an emphasis on Junior teams, but also with adult teams on the horizon. More information about the All Stars and tickets for Rat City Roller Girls public bouts at KeyArena can be found at ratcityrollergirls.com and general skating hours and upcoming Southgate bout announcements can be found at southgaterollerrink.com.
You can follow any responses to this entry through the RSS 2.0 feed. Both comments and pings are currently closed.