A holiday miracle: Power for the Delridge Triangle parklet!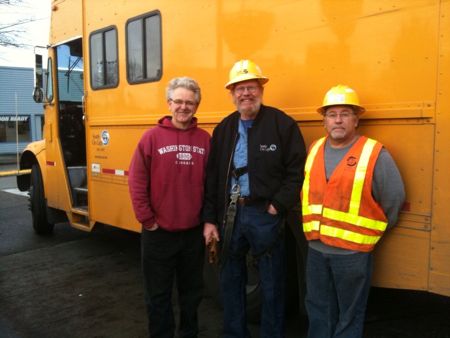 White Center Now contributor Deanie Schwarz sent word this afternoon that the hoped-for power has arrived in the Delridge Triangle mini-park area, in plenty of time for Wednesday's Christmas Tree Lighting Ceremony (7 pm): "City Light crews just completed installation of GFCI outlet and a breaker." She also shared the photo. This is supposed to also help provide light to the flag that flies over the veterans' memorial that's in the same spot, as White Center Chamber of Commerce president Mark Ufkes had said while making the tree announcement.
You can follow any responses to this entry through the RSS 2.0 feed. Both comments and pings are currently closed.