Trick-or-treat event set for Halloween in White Center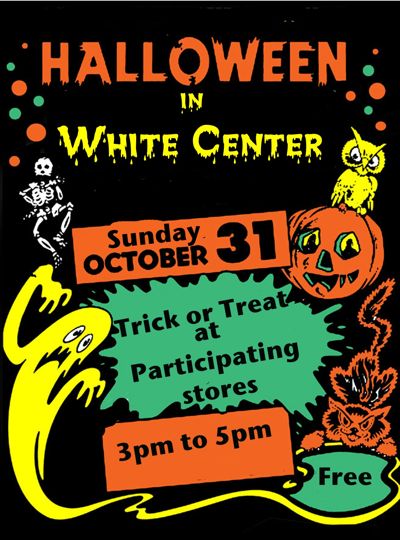 Just announced by Full Tilt Ice Cream's Justin Cline via Facebook – Halloween trick-or-treating in downtown White Center. 3-5 pm Sunday, October 31st, at participating stores; here's the Facebook events page if you'd like to RSVP and watch for more information.
Tags: Halloween
You can follow any responses to this entry through the RSS 2.0 feed. Both comments and pings are currently closed.