Avoid 16th SW in 106th vicinity – hit-and-run crash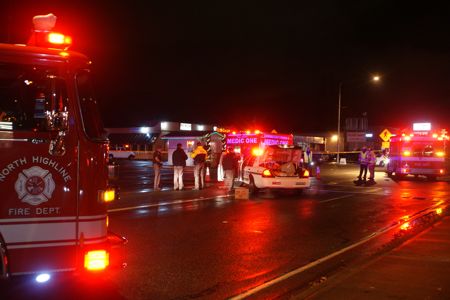 Thanks to tipster Mona for sending word that somebody had been hit while crossing 16th SW near the Albertson's store; traffic is a mess there while King County Sheriff's Deputies investigate what they tell us is an apparent hit-and-run crash. One man was hurt and is being taken to the hospital. No description so far of the suspected hit-and-run vehicle – investigators are trying to sort out what happened – but traffic is likely to be troublesome in that area for a while.
Tags: king county sheriff's office
You can follow any responses to this entry through the RSS 2.0 feed. Both comments and pings are currently closed.