Sign of pizza to come: Proletariat's sign goes up in White Center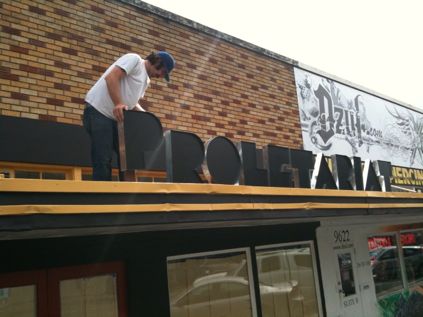 Thanks to Stefanie, half the duo that's about to open Proletariat Pizza in the heart of the northernmost block of the 16th SW business district, for sharing that photo – the sign's going up today, and as she told us last week, the new pizza place is set to open on September 11th.
Tags: Proletariat Pizza, White Center restaurants
You can follow any responses to this entry through the RSS 2.0 feed. Both comments and pings are currently closed.