White Center weekend scenes: New garden; art open house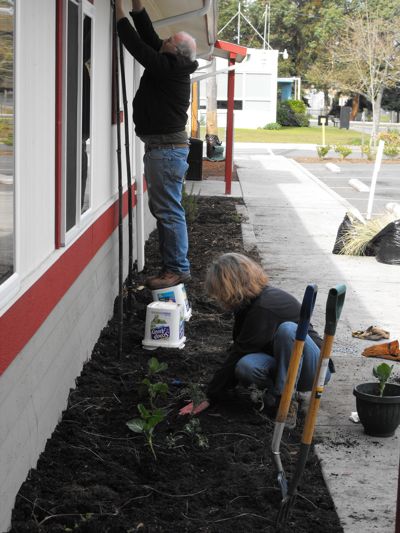 A new "edible garden" has sprouted at the White Center Food Bank; volunteers from Community Harvest of Southwest Seattle and SeattleWorks spent several hours Saturday clearing ornamental plantings from the plots where vegetables will now grow. Read more about it on partner site West Seattle Blog – including the need for one more volunteer – somebody to set up and tend a new worm-compost bin! Meantime, hours after we stopped at WCFB, it was off to the first open house at the artists' studios on the east side of the old skating rink: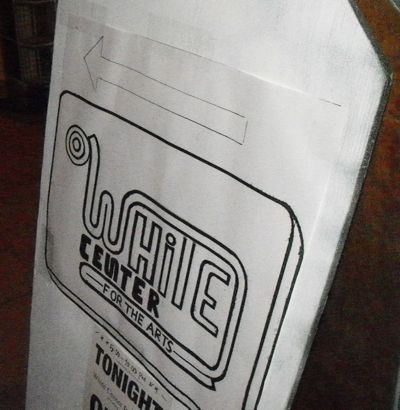 The party inside and upstairs was a little too crowded and dark for good pix but we had a great time wandering from room to room, viewing some of the artists' creations, including paintings, sculpture, even a striking bench with an inset eagle-head carving. Next weekend, the artists will be involved in the first Rat City Rummage event – remember, you can look for the entryway from 16th: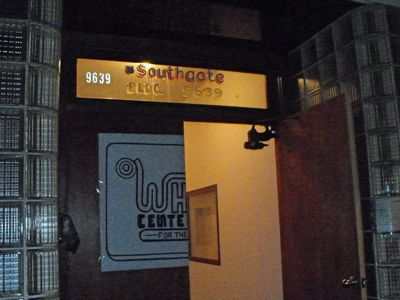 Rat City Rummage is set for next Saturday, 10 am-6 pm at the old skate rink.
Tags: Community Harvest of Southwest Seattle, Rat City Rummage, White Center Food Bank
You can follow any responses to this entry through the RSS 2.0 feed. Both comments and pings are currently closed.