Seattle Times: 10 best cds of 2008 – and they wonder why print media is dying
For the last week I have avoided most "best of" "worst of" "most memorable" lists of any type.  I saw that for almost a week now the Seattle Times has been carrying an article entitled "the top 10 cds of 2008." I happen to think that the Seattle Times has some pretty good music reviewers, so I thought I might finally get around to checking it out.  As it happens, the list was not compiled by anybody at the Times but is instead a feed from the Associated Press.  Having decimated its staff, the Seattle Times, like many other newspapers, relies on feeds from other sources for its "news."  I expected that I might hear strands of the Rolling Stones, "baby, baby you're out of touch," in my head as I looked at the list.  Instead, I saw a list of pop banalities in the league of Brittany Spears and Hillary Duff.   Any list that includes Mariah Carey on its list of "best of," instantly loses any credibility in my book.  I'lll spare you the pain, here is the list (feel free to mock to your heart's delight.)  I'll post my list in due course.
1. Erykah Badu, "New Amerykah, Part One (4th World War)
2. Estelle, "Shine"
3. Sia, "Some People Have Real Problems"
4. Kanye West, "808s & Heartbreak"
5. Jazmine Sullivan, "Fearless"
6. Lil Wayne, "Tha Carter III"
7. Taylor Swift, "Fearless"
8. Anthony Hamilton, "The Point of it All"
9. My Morning Jacket, "Evil Urges"
10. Mariah Carey, "E=MC2"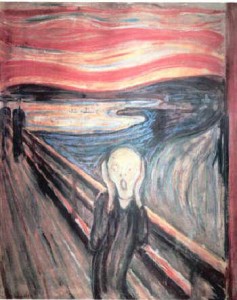 Tags: Music
You can follow any responses to this entry through the RSS 2.0 feed. Both comments and pings are currently closed.