UPDATE: 3,700+ lose power in Top Hat, parts of Burien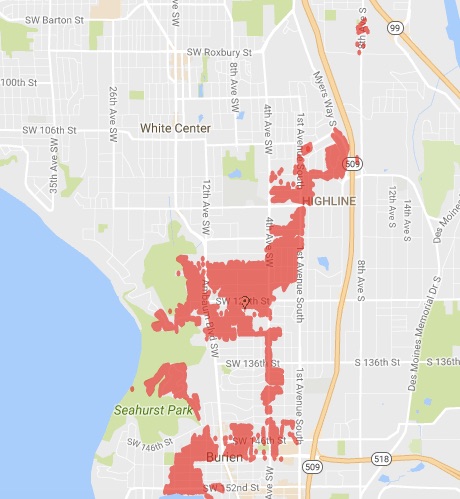 Though the wind still hasn't revved up that much, the power went out at 1:49 am for 3,783 customers (homes/businesses), mostly in Burien but also stretching into part of North Highline, particularly Top Hat. City Light's map has yet to pinpoint what caused it; the guesstimate for restoration is currently 8 am.
4:15 AM: Outage over, per SCL map.
You can follow any responses to this entry through the RSS 2.0 feed. Both comments and pings are currently closed.