FOLLOWUP: RNR Espresso, forced to move from future Starbucks site, open at new location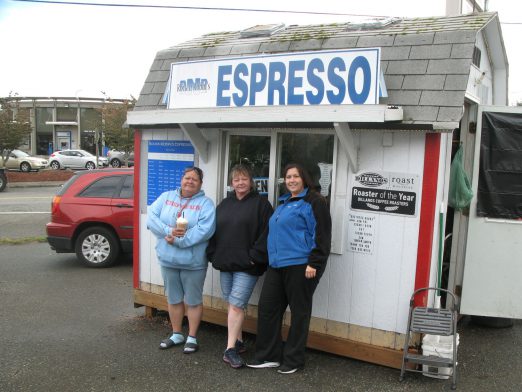 Thanks to Gill for the photo and update – RNR Espresso is open at its new location just west of White Center's Chase Bank. RNR is the stand that had to move because its previous site, the former White Center Chevron at 15th/100th, is being redeveloped for Starbucks and Popeye's; after we reported on Monday that the site had been fenced off, a commenter pointed out RNR had been "forklifted" to its new site, just about a block west.
You can follow any responses to this entry through the RSS 2.0 feed. Both comments and pings are currently closed.