White Center weekend scenes: Cambodian New Year Festival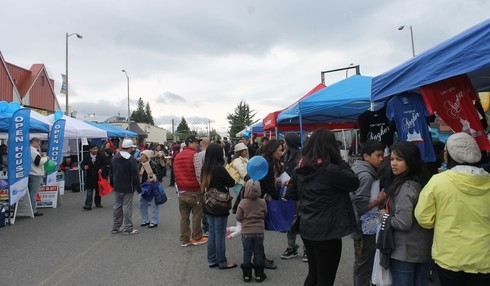 A little chilly today for a street festival, but the hundreds who thronged the White Center Cambodian New Year Festival didn't seem to mind. Along with almost-continuous on-stage entertainment and contests, there was food …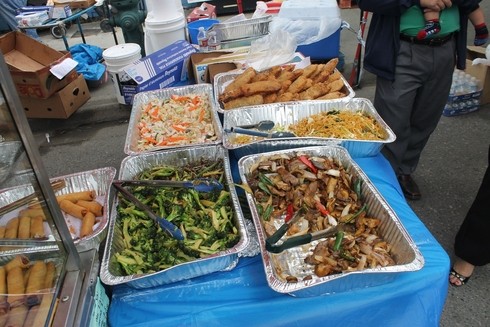 … and merchandise, including T-shirts to show off Cambodian pride: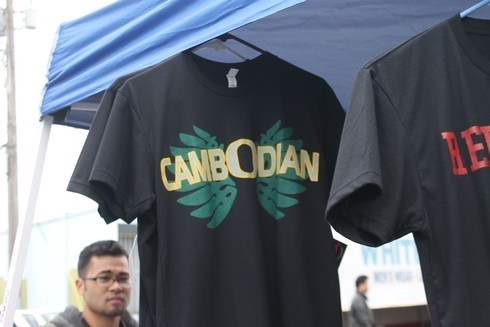 The day's events were detailed in the program on the sponsoring Cambodian Cultural Alliance of Washington's website. It's traditionally the first street festival of the year in White Center, filling a closed-to-traffic block of SW 98th between 15th and 16th SW.
You can follow any responses to this entry through the RSS 2.0 feed. Both comments and pings are currently closed.