Earth Day in action: Greening and cleaning White Center wetland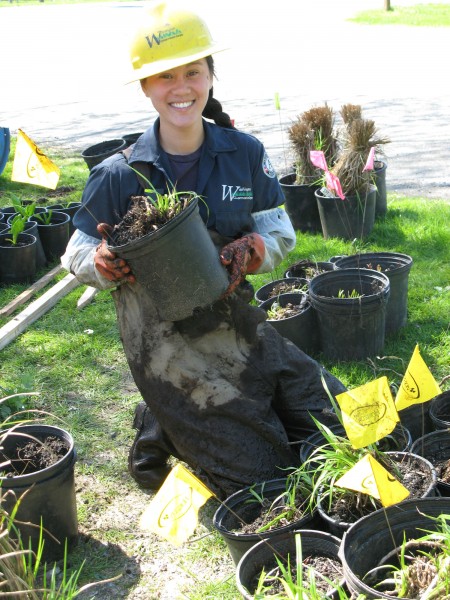 A beautiful Earth Day at the White Center Pond wetlands! Thanks to Gill for sharing photos, including a Washington Conservation Corps member who was out with a group doing cleanup and planting as part of ongoing restoration work here.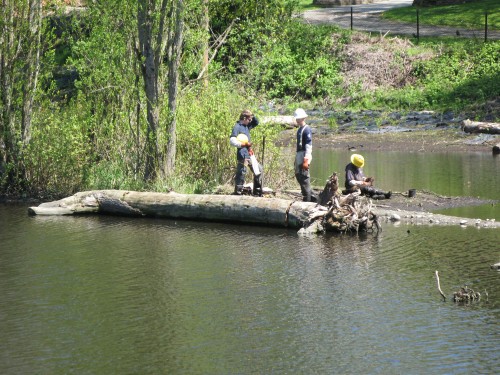 Some of the local wildlife posed with the new plantings, too: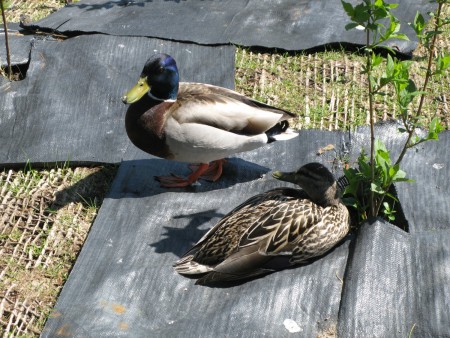 The mallards (above) were joined by Canada geese: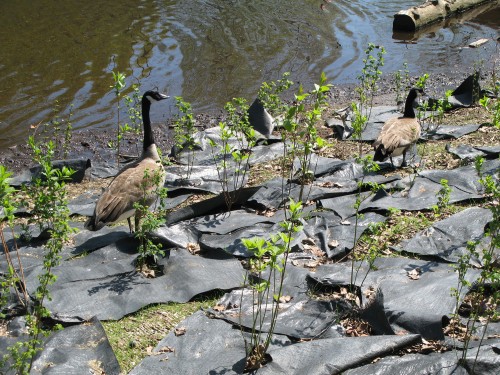 The pond is not only a functional wetland, but also helps the area handle stormwater.
You can follow any responses to this entry through the RSS 2.0 feed. Both comments and pings are currently closed.