Scenes from the April edition of RatCity ArtCity
Thursday night was the second edition of RatCity ArtCity, the new incarnation of White Center's art walk. For WCN, photojournalist Nick Adams stopped at some of the participating venues: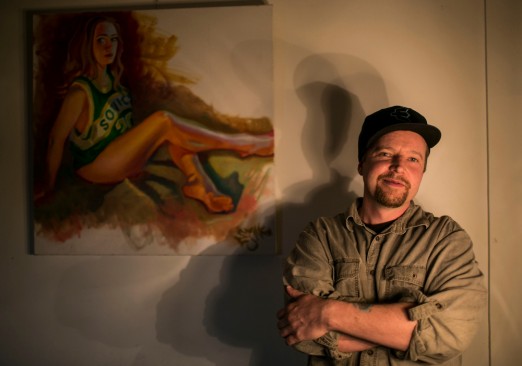 (Photos by Nick Adams for WCN)
At Big Al Brewing (9832 14th SW), artist Ethan Jack Harrington posed with his painting "Sonics Girl."
Next – glass art work by Michael Church at GnuOrganics (9988 15th SW).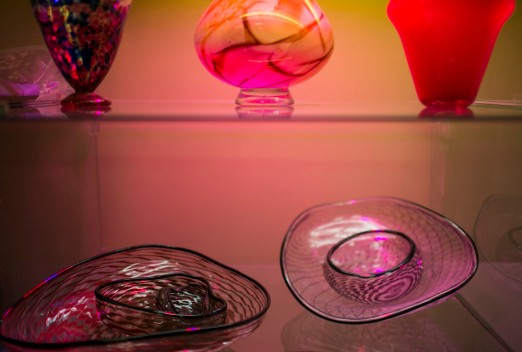 Another look: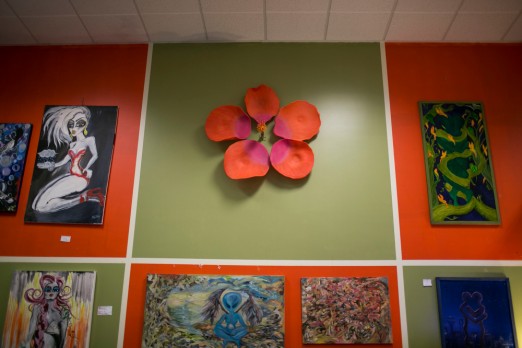 Also at GnuOrganics, Guy Lindenmuth's paintings: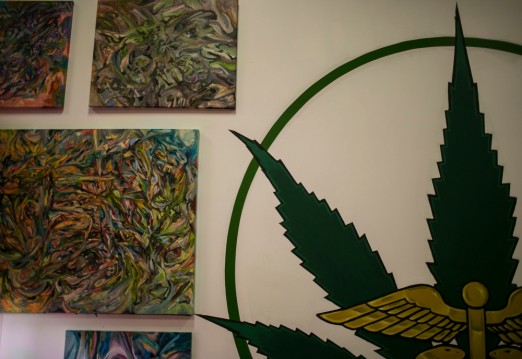 GnuOrganics also showed acrylic works on canvas by artist Daniel Mohr:
RSS 2.0

feed.

Both comments and pings are currently closed.