White Center traffic alert: Incident at 16th/Roxbury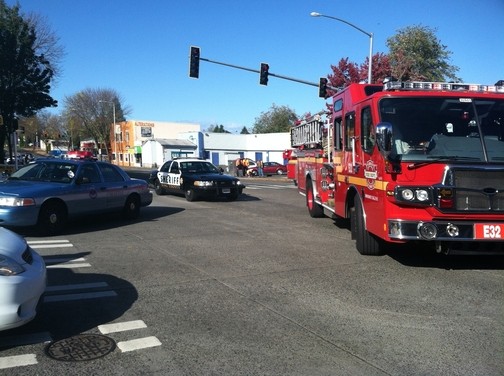 (Photos by Patrick Sand for White Center Now and West Seattle Blog)
10:57 AM: There's a report of a man hit by a bus at 16th and Roxbury, and police/fire crews are rushing that way. Updates shortly.
11:04 AM: Though this was originally dispatched for Seattle crews, it's on the county side, so King County Sheriff's Office deputies are handling, per scanner traffic.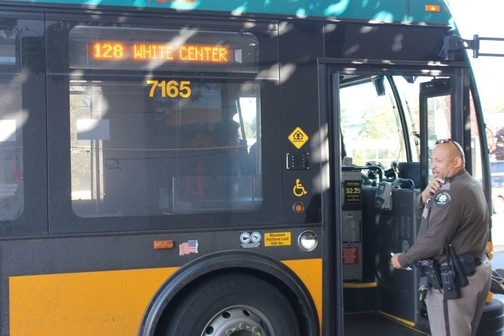 11:19 AM: Southbound on 16th and eastbound on Roxbury are blocked. Our crew at the scene says the bus (a Route 128) was still stopped at the scene as of a few minutes ago. The man who was hit, meantime, apparently came into contact with the bus rack. His injuries are not described as major but he is being taken to a hospital to be checked out.
11:46 AM: Metro has sent an alert saying the 120 is rerouted off eastbound Roxbury because of this.
1:24 PM UPDATE: As of about 1:15, investigators still had eastbound Roxbury blocked off from 15th to 17th. Westbound is open and 16th is fully open. The King County Sheriff's Office is investigating; spokesperson Sgt. Cindi West says the bus was southbound on Delridge turning left to go eastbound on Roxbury; the man who was hit, in his early 30s, was crossing Roxbury northbound southbound* in the crosswalk when the bus hit him.
*New information Wednesday from KCSO.
You can follow any responses to this entry through the RSS 2.0 feed. Both comments and pings are currently closed.