White Center's ex-Albertsons now open as Super Saver Foods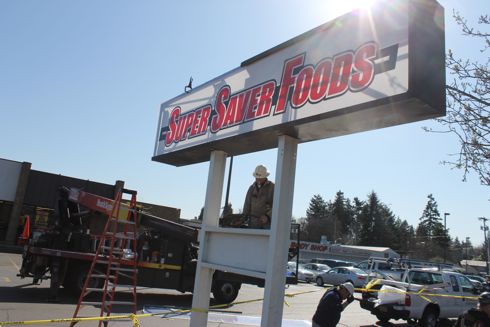 The sign is up at the former White Center Albertsons, with more signage in the works right now.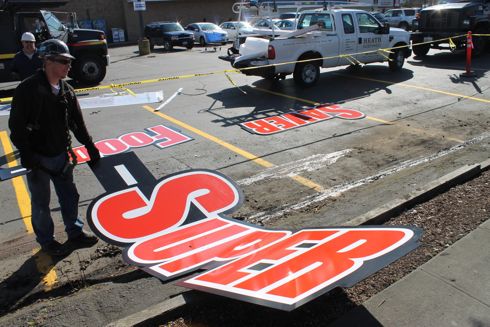 As the new owners had told us last month, it is open during remodeling and is now Super Saver Foods. Here's our original report from February; the takeover happened this week as planned.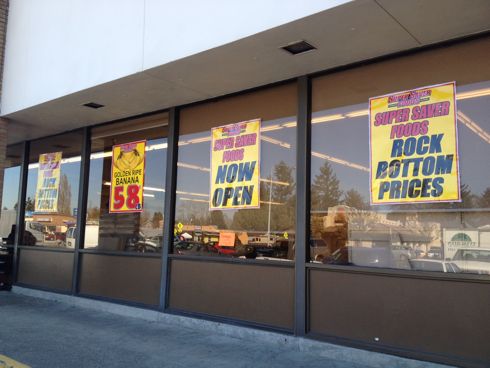 While we were there, warehouse workers from Supervalu were on hand stocking the store (and so proud about it, they posed for a big group photo out front!). The store does not have a pharmacy – Albertsons transferred its customers to its 1st Avenue South store in Burien last month. Burien is also where the new Super Saver Foods' parent company has its nearest store.
You can follow any responses to this entry through the RSS 2.0 feed. Both comments and pings are currently closed.