White Center Community Development Association: Warm welcome for Sili, fond farewell for Aileen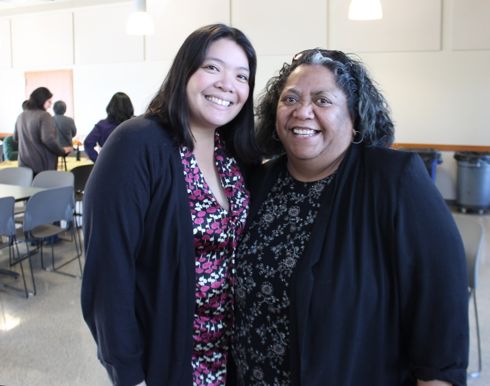 If you don't know them already, that's outgoing White Center Community Development Association executive director Aileen Balahadia at left, with her successor Sili Savusa at right, photographed during the Friday reception/celebration at Greenbridge. Savusa started work at WCCDA a few days after her new role was announced March 15th; she had previously worked at West Seattle-based Southwest Youth and Family Services, whose executive director Steve Daschle was among the reception's attendees (at right in the next photo with White Center Storefront Deputy BJ Myers):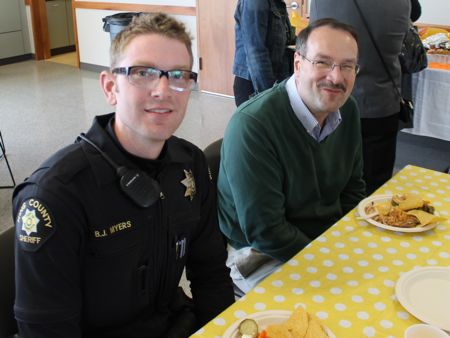 Balahadia announced her departure back in December, and leaves after eight years of WCCDA growth described in the announcement we published then.
You can follow any responses to this entry through the RSS 2.0 feed. Both comments and pings are currently closed.