Signs of change ahead at what was briefly the GAME Lounge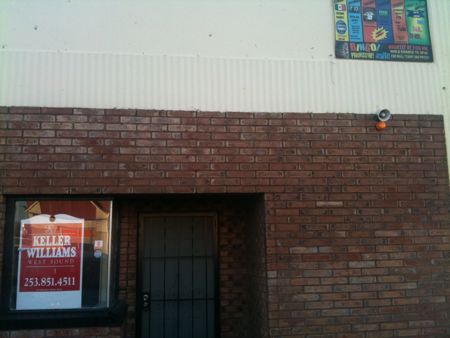 Just in case you are of the "I won't believe it till I see it" school, regarding the GAME Collective medical-marijuana lounge making good on its plan to close its short-lived downtown White Center spot, these signs are proof … a for-sale sign we noted on the east side of the building, and a small "we've moved" note on the door.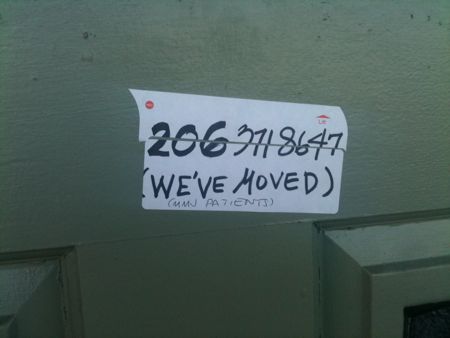 It's been three weeks now since DEA agents showed up at the lounge as part of a series of searches around the region at establishments they claimed were suspected of drug trafficking and money laundering. Last week, we reported what they seized.
While state law allows medical-marijuana use, any and all marijuana remains illegal at the federal level, which trumps state/local laws if and when the feds choose to enforce theirs. This location, by the way, was GAME's lounge for a little over seven months; the Hang Around closed about a year before GAME moved in; its precedessor was The Wall.
You can follow any responses to this entry through the RSS 2.0 feed. Both comments and pings are currently closed.