CRIME WATCH: Charges filed in Top Hat gun, stolen-truck case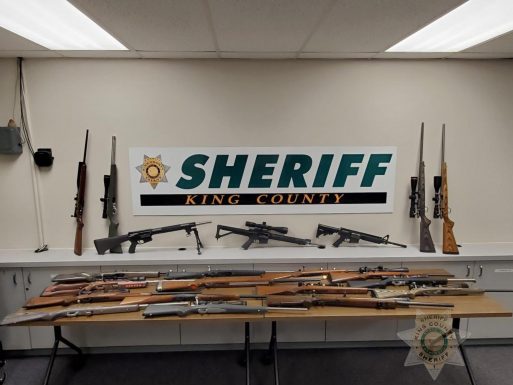 (KCSO photos)</em>
The King County Sheriff's Office says those guns were seized in a Top Hat case in which charges have just been filed. The King County Prosecuting Attorney's Office has charged 34-year-old Arthur Pessina with second-degree unlawful firearm possession and possession of a stolen vehicle. Charging documents say this all unfolded Tuesday at an apartment complex in the 11000 block of 1st Avenue SW. A deputy had gone there to investigate a threats report. That wasn't panning out, but as the deputy prepared to leave, someone came up and told him about a backpack that had been dropped in front of one of the apartments. Inside was a semi-automatic pistol and three boxes of ammunition. Someone else told the deputy about video showing who left it there. The gun turned out to have been stolen in Kitsap County, and the deputy soon spotted the man shown on the video with it. Investigation also tied him to what turned out to be a stolen pickup truck – taken less than a week earlier from the Angle Lake transit station – in which 21 more guns were found.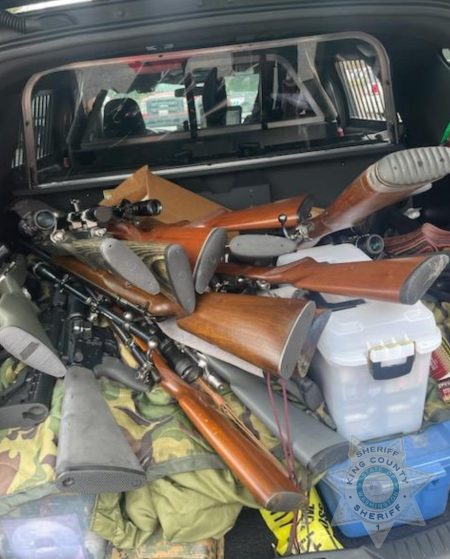 The charging documents say that man was Pessina, and the deputy arrested him. He has a felony conviction and therefore can't legally possess guns. The charging papers indicate the guns' origins are still being investigated, so more charges might be possible in this case. For now, the jail register shows Pessina is being held in lieu of $150,000 bail, and also shows he has pending cases with charges including hit-run, eluding, and assault.
You can follow any responses to this entry through the RSS 2.0 feed. Both comments and pings are currently closed.