FOLLOWUP: And now, White Center Food Bank's banner!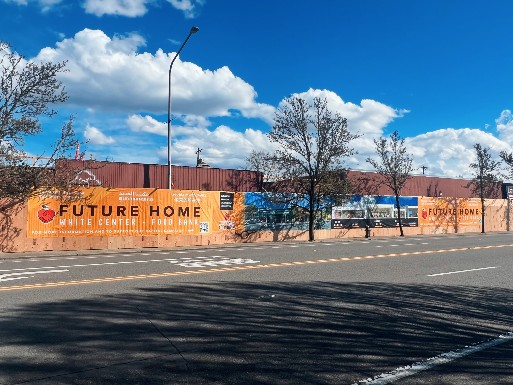 Following up on the construction wall sighting Friday, the promised banner is now in place, letting passersby know it's the future home of the White Center Food Bank, and showing a rendering of what it'll look like. Thanks to Randy Nguyen at WCFB for the photo!
You can follow any responses to this entry through the RSS 2.0 feed. Both comments and pings are currently closed.