VIDEO: 2nd annual White Center Block Party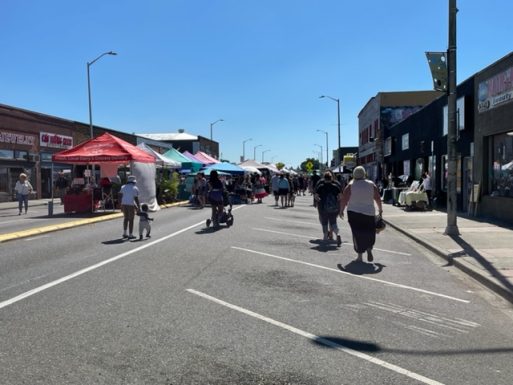 If you haven't been to downtown White Center for this year's Block Party, don't miss the chance – you have three more hours, and the weather's glorious. Dozens of vendors and organizations are there. Kid activities, too, like the bouncy toys south of 98th: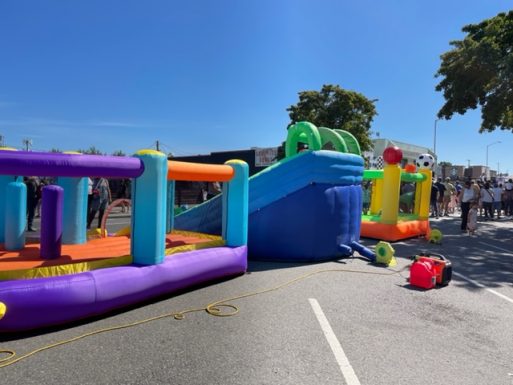 The intersection of 98th/16th is where you'll find the main stage: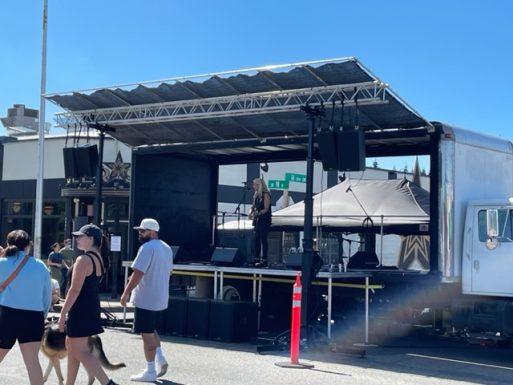 South of 98th is also where you'll find Lariat Bar's wrestling ring – we caught part of an early match:
The "Hammer Brothers" (Jack and Sledge) were so dominant in that one, including the pre-match bluster, we didn't even catch the names of their opponents. So go wander 16th between Roxbury and 100th until 6 pm, and look for the special wristbands you can buy for discounts and freebies at participating businesses! Proceeds this year benefit local nonprofits.
You can follow any responses to this entry through the RSS 2.0 feed. Both comments and pings are currently closed.