VIDEO: Ride for Major Taylor rolls out from White Center
Those are some of the riders who left the White Center Bike Playground on Sunday morning to head out on the fundraising Ride for Major Taylor. It was actually two rides – a 63-mile route, with riders heading out as early as 7 am, and a 26-mile route with departures starting at 8:30 am.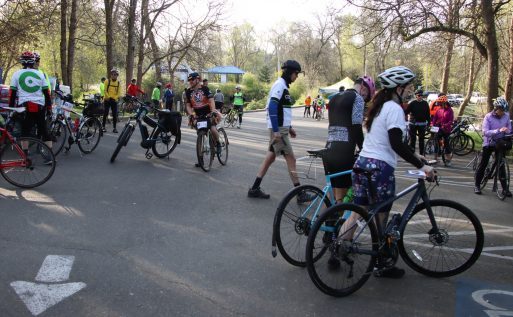 The ride raises money to help youth via the Major Taylor Project. The presenting organization, Cascade Bicycle Club, explains it:
Marshall "Major" Taylor was a Black athlete and cycling legend who was one of the greatest bicyclists of his era, setting numerous world records and winning a World Championship–all while battling racism throughout his career from the late 1800s to early 1900s. He was an international superstar whose amazing talents and drive were as well-known in his era as LeBron James or Serena Williams are today.

The Major Taylor Project is a year-round, youth leadership cycling program focused on introducing young adults from underserved communities to the recreation of cycling and creating an inclusive culture of bicycling that will continue to future generations. The Major Taylor Project currently serves schools in the Puget Sound region; Seattle, Tacoma, and Puyallup.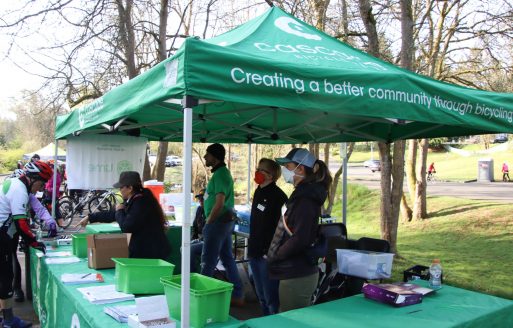 The Major Taylor Project welcomes donations year-round.
You can follow any responses to this entry through the RSS 2.0 feed. Both comments and pings are currently closed.