WHITE CENTER SNOW: Photos, and what's next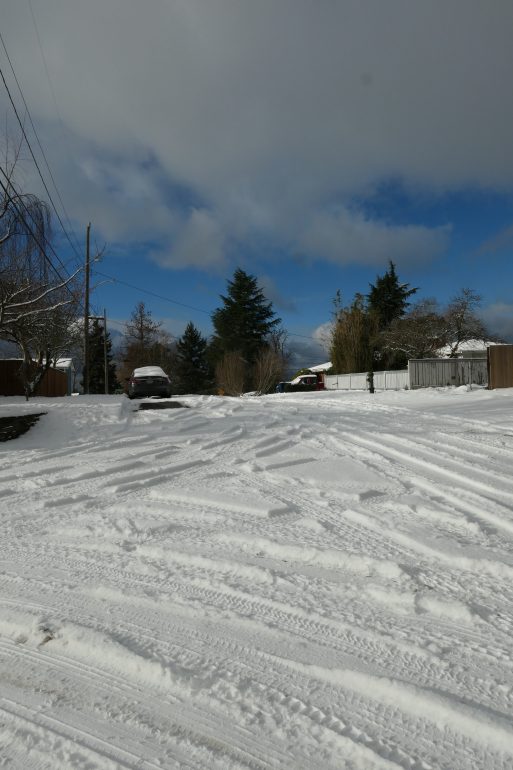 (Thanks to Gill Loring for sending the photos!)
It's New Year's Eve-Eve, and day 5 of significant snow on the ground … and the streets, and the decks, and the porches …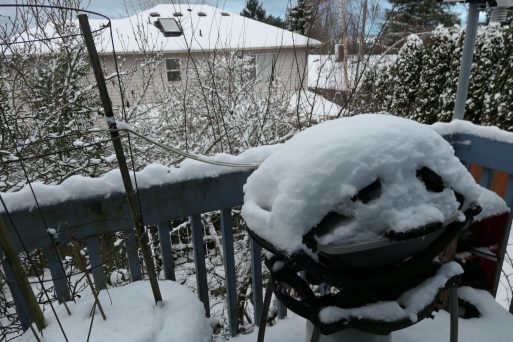 The official snow total for last night/today, at Sea-Tac, was just over 2″, and the snow total for December is now up to 8″. The National Weather Service does not forecast much more, and says that by Sunday, we'll finally be back in the 40s.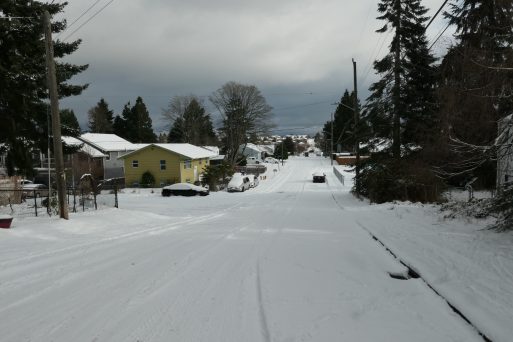 Until then, be careful – side streets look like the ones in the photos above, while the arterials have been addressed – five White Center traffic cams are on the "south" tab of this page.
You can follow any responses to this entry through the RSS 2.0 feed. Both comments and pings are currently closed.