FOLLOWUP: Opening night for The Roll Pod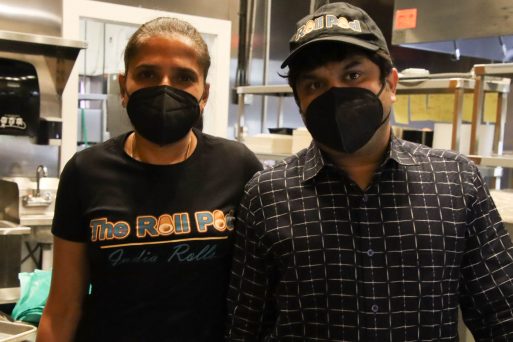 (WCN photos)
Meet Anu and P.K., proprietors of The Roll Pod. They opened the doors on their new White Center restaurant (9602 16th SW) tonight. We stopped in for photos, including the mural wall: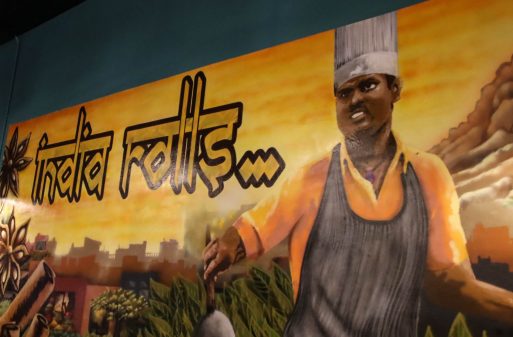 This is the Indian fast-food restaurant's second bricks-and-mortar location; the other is in Bellevue.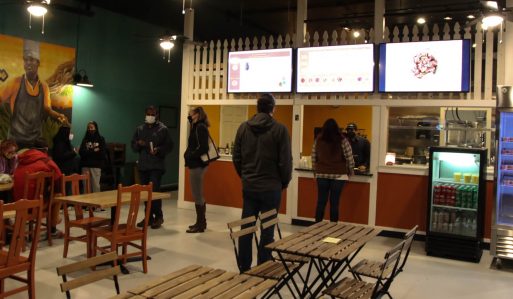 See the menu here. The Roll Pod will be open 7 days a week, 11 am-8:30 pm.
You can follow any responses to this entry through the RSS 2.0 feed. Both comments and pings are currently closed.