PHOTOS: White Center trick-or-treating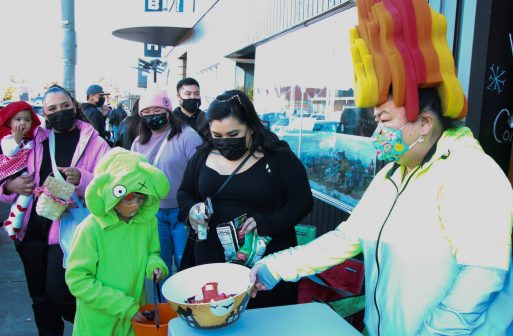 4:42 PM: You have to laugh, or else you'll cry. We were reminded of that old saying outside still-shuttered Bizzarro Italian Café in White Center this afternoon, where one of the people handing out candy wore a hat of fake flames. White Center's annual businsss trick-or-treating event, which started at 3 pm, is bigger than ever, despite the fire closures. We walked down the block in the heart of the fire zone, where we also found the Full Tilt Ice Cream team offering treats outside their closed shop. Some businesses have found new homes, like La Tipica Oaxaqueña on the southwest corner of 16th/Roxbury, where a very lively trick-or-treat tent was swarmed. The fun continued southward – outside the 16th entrance to Southgate Roller Rink, and beyond – as well as the other side of 16th; good turnout.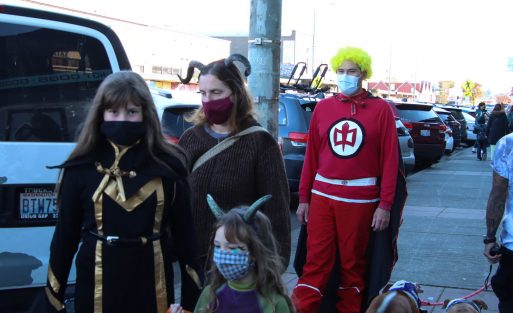 8:12 PM: A few more photos – here are Full Tilt proprietors Ann and Justin's kids Ruby and Moss helping out: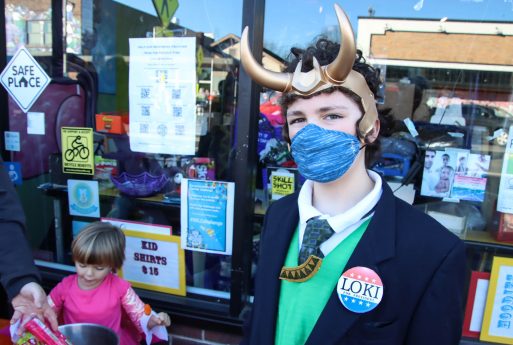 Christine was in charge of the candy outside Southgate: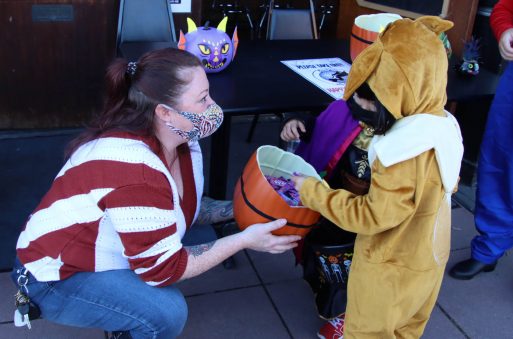 And here's the corner crowd outside La Tipica Oaxaqueña: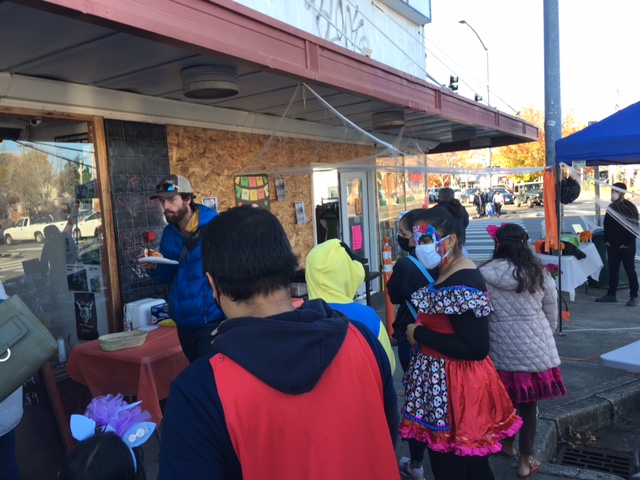 Trick-or-treating is over but Halloween revelry continues into the night at venues including Boombox, which has a karaoke costume party going on its patio until 2 am.
You can follow any responses to this entry through the RSS 2.0 feed. Both comments and pings are currently closed.