WHITE CENTER SNOW: What you need to know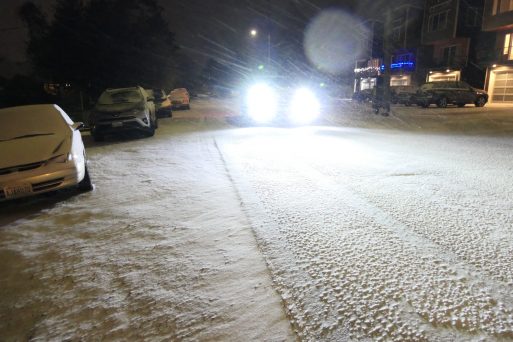 Thanks to Gill for the photo of a snowy White Center street. As you're likely well aware, the snow has arrived, and is expected to pile up – at least a few inches – overnight. Please don't go out unless you absolutely must – lots of reports of stuck drivers and slick roads out there. Here are some links of note:
Winter Storm Warning alert (through 4 pm Saturday)
All Metro buses on snow routes
King County winter-response map (traffic-camera links included)
We'll be adding more.
You can follow any responses to this entry through the RSS 2.0 feed. Both comments and pings are currently closed.