UPDATE: Fire callout at Viva Mexico
11:25 PM: 16th SW is closed at SW 106th because of a fire callout at Viva Mexico restaurant. On our way to find out more.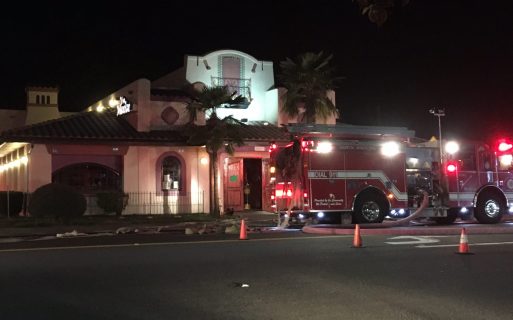 (WCN photo)
12:10 AM: When we got there, what had been a huge callout – more than 15 units initially – was down to just a few. No sign of smoke or flames, or exterior damage, so not a major fire. We will seek more followup info later today.
You can follow any responses to this entry through the RSS 2.0 feed. Both comments and pings are currently closed.