White Center Jubilee Days: 2019 parade winners! And more
More from today's White Center Jubilee Days parade, starting with the awards list, courtesy of parade coordinator Terri Robison:
Best Classic Car– REVA:

Best Antique Car– John Michaud

Grand Marshals Award– Eagles Solo Cups:

Mayors Award– Furry Faces & Car Smash:

Judges Award– Grand Marshal Princess London:

Favorite Marching Band – Jr All City Band

Favorite Floatish– McLendon Hardware

Best Drumline –Washington Diamonds:

Favorite Drill Team – Washington Diamonds:

Best In Show Motorcycle -Jolly Rogers

Best in Show Car– Ted Kuhn

Community Spirit Award– Parade of Mayors:

President's Award– Rat City Roadents
Other parade sights: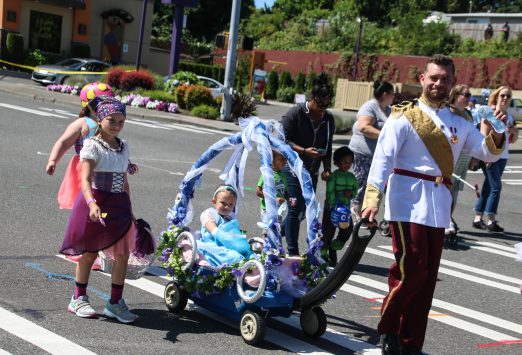 Above, that's Miss Sheryl's Ballet; below, County Councilmember Joe McDermott walking with the 34th District Democrats: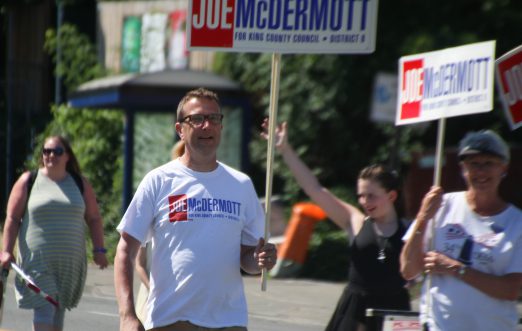 Also on the political front, Highline School Board candidate and community advocate Aaron Garcia: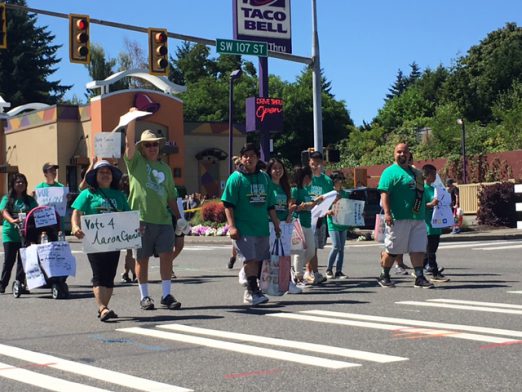 Still a few more to add!
You can follow any responses to this entry through the RSS 2.0 feed. Both comments and pings are currently closed.