White Center Jubilee Days 2019 Parade, first report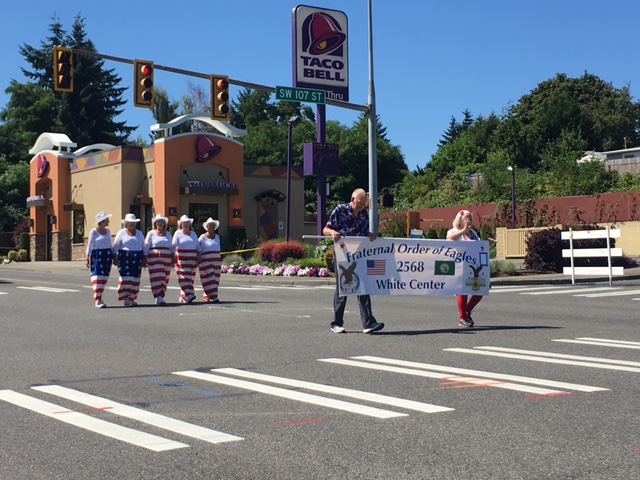 11:11 AM: Just passing 107th on 16th SW the start of the White Center Jubilee Days Parade is under way! The WC Eagles' "walking flag" led off.
11:42 AM: The end of the parade – North Highline Fire District Engine 18 – has passed the reviewing/announcing stand just north of 107th, headed for the parade route's end.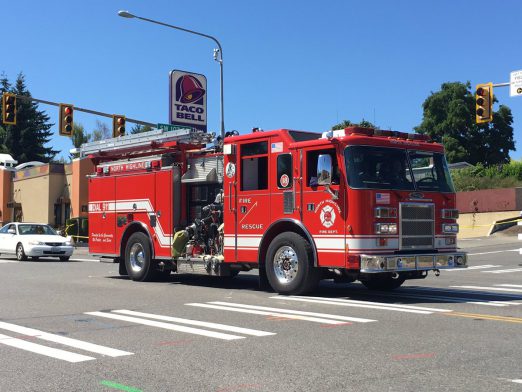 We'll add more photos, and some video, later!
You can follow any responses to this entry through the RSS 2.0 feed. Both comments and pings are currently closed.