UPDATE: White Center brush fire spreads to building; 1 arrested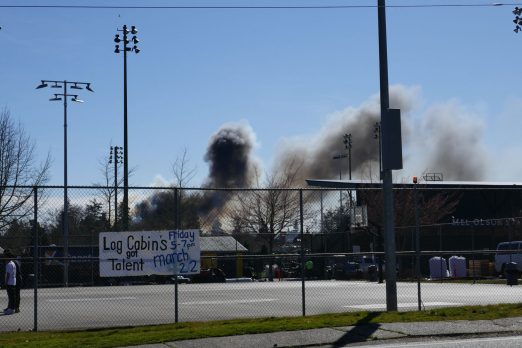 (Thanks to Gill Loring for smoke-plume photo)
3:39 PM: All that smoke south of downtown White Center is from what started as a brush fire and has spread to a building.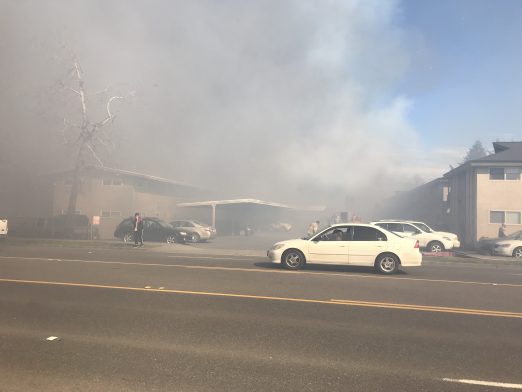 It's east of 16th SW and south of 107th. No injuries reported.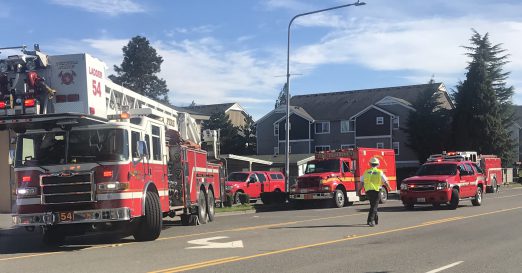 3:50 PM: Still smoky. Our crew reports that 16th SW is now closed between 110th and 112th because of the smoke.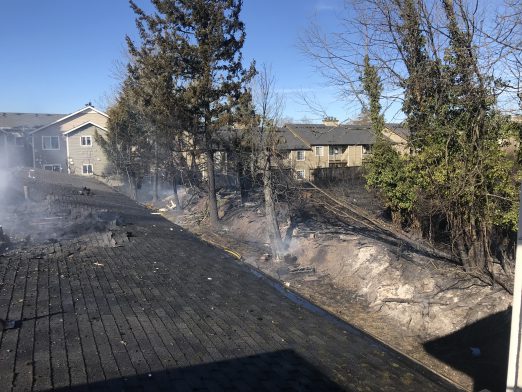 4:13 PM: Departments from other areas responded to assist North Highline FD, including Seattle.
9:22 PM: Two updates – 16th SW had reopened by the time we checked back around dusk. Also, investigators say this was arson, and a suspect is in custody – a 34-year-old man. Three firefighters were injured in what was eventually classified as a three-alarm fire.
You can follow any responses to this entry through the RSS 2.0 feed. Both comments and pings are currently closed.