UPDATE: Child seriously hurt by driver in White Center, expected to recover
8:12 PM: Just in from King County Sheriff's Office via Twitter: "Car vs child accident at SW 110/ 16 AVE SW in White Center. 12 year old child being transport(ed) to HMC by @KingCoMedicOne with serious injuries. KCSO Detectives responding to the scene. Road will be closed for several hours for investigation." We're on our way to the scene.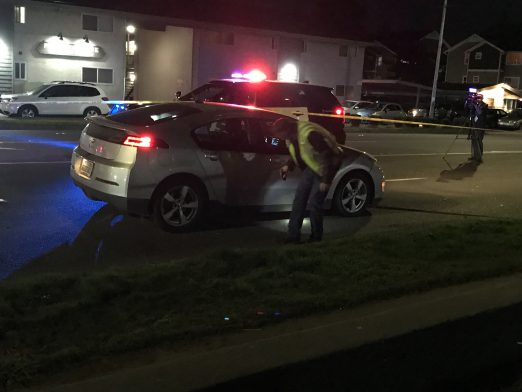 8:40 PM: NB 16th is actually open but the center and SB lanes are blocked. Detectives say they'll be here another hour or so.
ADDED WEDNESDAY: Finally got some additional info from KCSO spokesperson Sgt. Ryan Abbott. The victim suffered broken bones but is expected to recover fully. He is believed to have "run into traffic" before being hit; Sgt. Abbott adds, "The driver was cooperative and remained on scene. Alcohol and drugs were not involved."
You can follow any responses to this entry through the RSS 2.0 feed. Both comments and pings are currently closed.