UPDATE: West Seattle snow trouble updates
8 PM UPDATE – WSB is functioning again so we have resumed updates there. Thanks for your patience!
UPDATED 6:58 PM: While our main site West Seattle Blog is still accessible, a technical problem temporarily has us unable to update its pages. While we work on fixing it, this site runs on a different system so here are important updates beyond what we have up on WSB already:
SCHOOL CLOSURES FOR TUESDAY:
Seattle Public Schools
Highline Public Schools
Vashon Island SD
South Seattle College
Hope Lutheran
Seattle Lutheran HS
Holy Rosary
Our Lady of Guadalupe
Summit Atlas
Holy Family Bilingual School
Kennedy Catholic High School
Taproot School
Community School of West Seattle
Westside School
Fauntleroy Children's Center
Also:
O'Dea HS
POWER PROBLEMS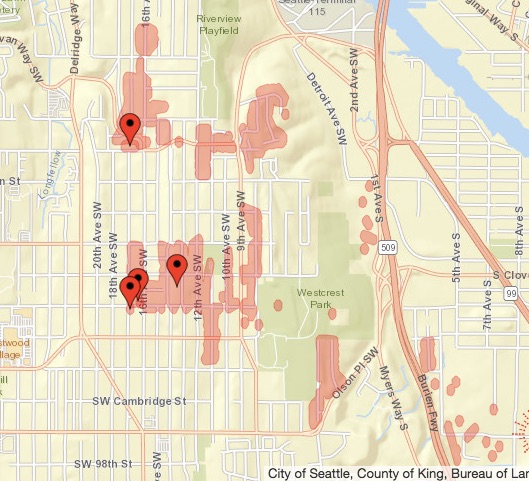 Almost 1,000 customers are out in southeast West Seattle
ROAD PROBLEMS
Currently numerous. Buses stuck on Avalon – photo from Gwen: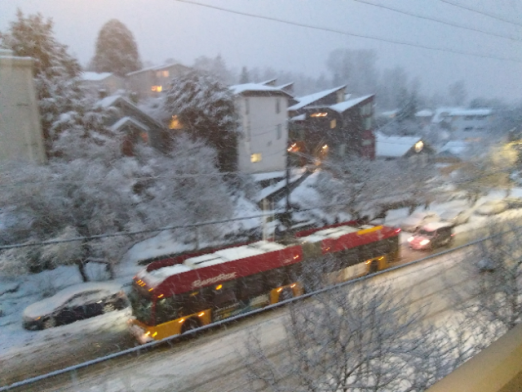 Delridge onramp to eastbound bridge, tree down across Jacobsen Road, Highland Park Way hill closed. Tree down on 35th SW southbound south of Morgan. Thanks to Brian for this photo: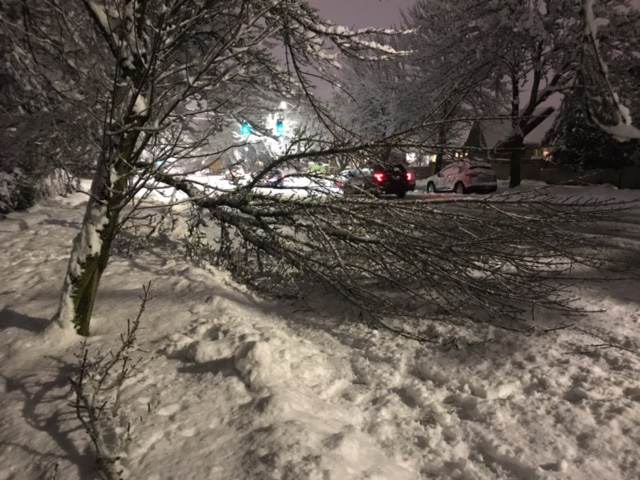 Utility pole down on California between Dakota and Genesee. Thanks to Jeremy for this photo: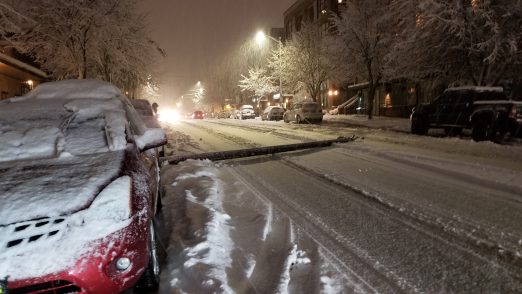 Don't go out if you don't absolutely have to. The city will need a while to catch up with this heavy snow.
We'll add here as needed until we can update WSB links.
You can follow any responses to this entry through the RSS 2.0 feed. Both comments and pings are currently closed.