NIGHT OUT 2018: Scenes from White Center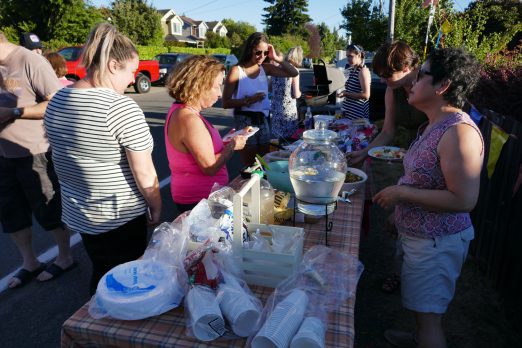 Thanks to Gill Loring for sharing photos from a White Center Night Out party on Tuesday night, hosted by Ron Johnson, below right with King County Sheriff's Office Maj. Bryan Howard: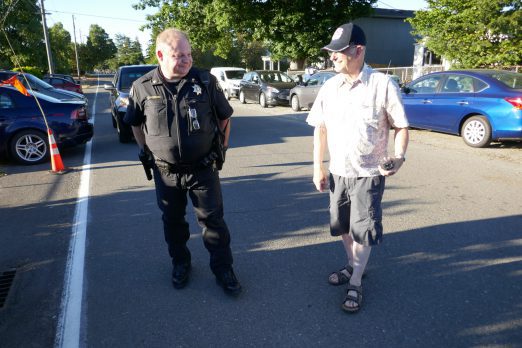 Gill reports that Maj. Howard shared a "great message – your neighbors help protect the 'hood." Also there from KCSO, Community Service Officer Peter Truong: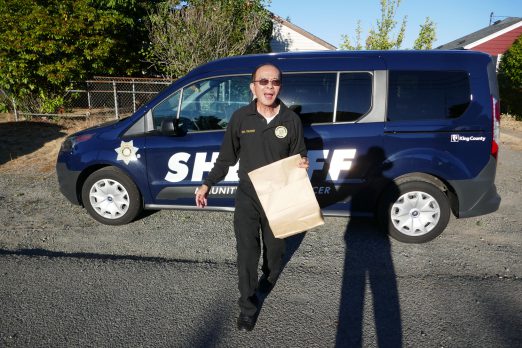 The visiting patrol cars particularly impressed a young partygoer: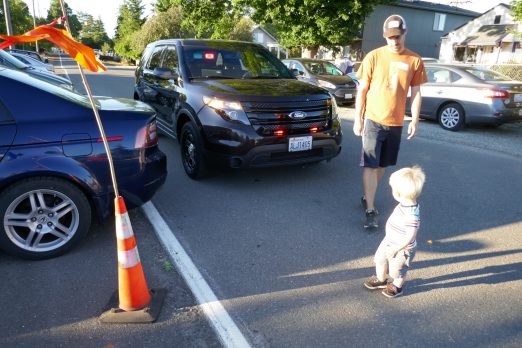 But the main attractions were mingling and munching: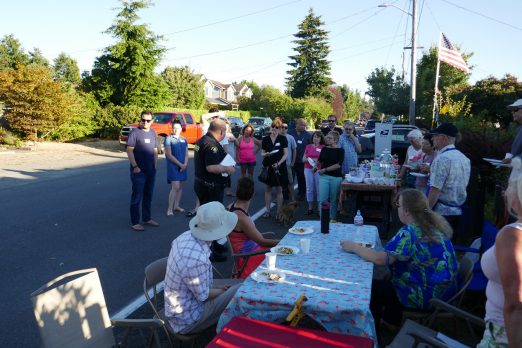 If Night Out put you in the mood to talk more about community safety, you'll want to be at the North Highline Unincorporated Area Council's September meeting – we're told the Sheriff herself, Mitzi Johanknecht, is the expected guest.
You can follow any responses to this entry through the RSS 2.0 feed. Both comments and pings are currently closed.