White Center scene: Steve Cox Memorial Park work continues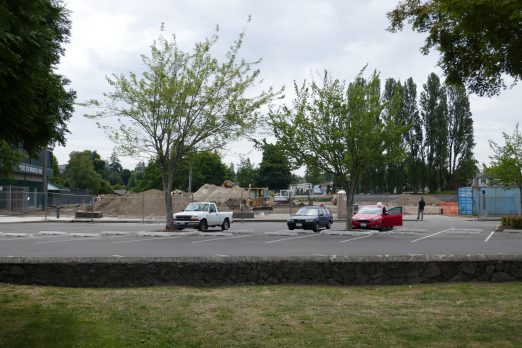 Thanks to Gill for the photo! Work continues at Steve Cox Memorial Park, a $3 million upgrade described by King County Parks as follows:
The project will construct a multi-use synthetic turf athletic field with LED lights and a ten-foot-wide paved walking path around the field perimeter. The field in-fill will be a rubber turf material coated with a colorant and encapsulated with a polyurethane coating. This material was selected to help reduce on-field temperatures and the overall environmental impact of the in-fill.
As mentioned previously, this project is why the Jubilee Days carnival has a new location this year (White Center Heights Elementary) and the fireworks show is on hiatus.
You can follow any responses to this entry through the RSS 2.0 feed. Both comments and pings are currently closed.