WHITE CENTER RESTAURANTS: CTO out, Southside Pizza in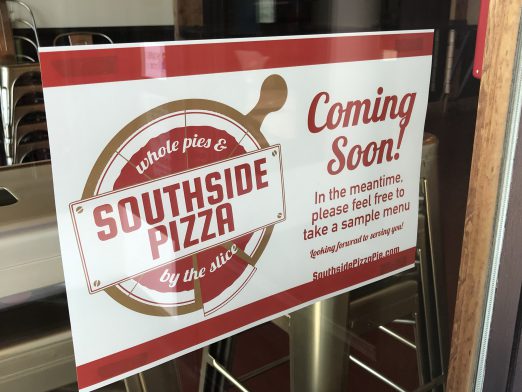 (WCN photo)
Announced by CTO ("Chinese Takeout"), which was co-housed with Lil' Woody's and Beer Star at 16th/98th:
Cue the sad violin music because CTO is now officially closed. Now put on the party jams because our crew isn't going anywhere! Beginning on Monday, June 25th, we will be opening Southside Pizza, featuring whole pies, slices, and pizza joint classics that will have something for the whole family. Chef Manny is bringing his years of working with pizza to the Beer Star building and we're excited about this new beginning. … Thank you to those that have supported CTO over the last ten months! Stay tuned for a rebirth elsewhere in the future and enjoy the new Beer, Burgers, and Pizza combo soon to exist at the Beer Star Building!
Southside Pizza already has menu items (minus pricing) online (scroll down past the "under construction" part).
You can follow any responses to this entry through the RSS 2.0 feed. Both comments and pings are currently closed.