FRIDAY: White Center Library Guild invites you to come buy plants!
Gardening weather is here, and it's perfect timing for this event coming up Friday (April 27):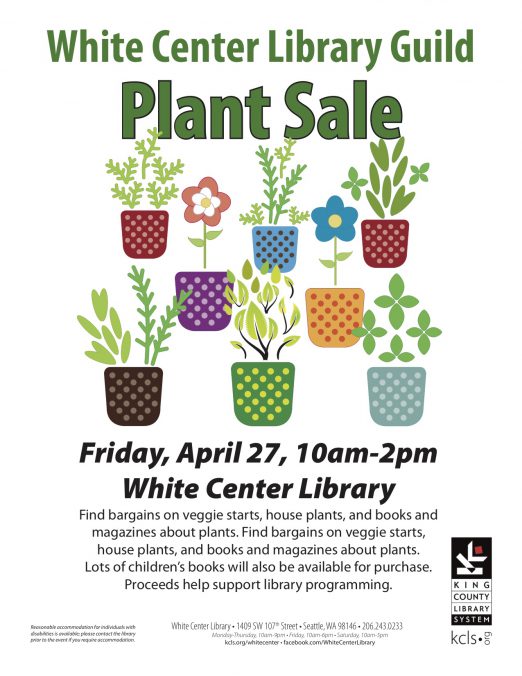 The library is at 1409 SW 107th.
You can follow any responses to this entry through the RSS 2.0 feed. Both comments and pings are currently closed.