FIRST DRUNKY'S, NOW DOTTIE'S: Downtown White Center about to get Dottie's Doublewide, courtesy of BBQ joint's co-proprietor
By Linda Ball
Reporting for White Center Now
If the '70s vibe is your thing, then you are in for a treat when Dottie's Doublewide opens in White Center.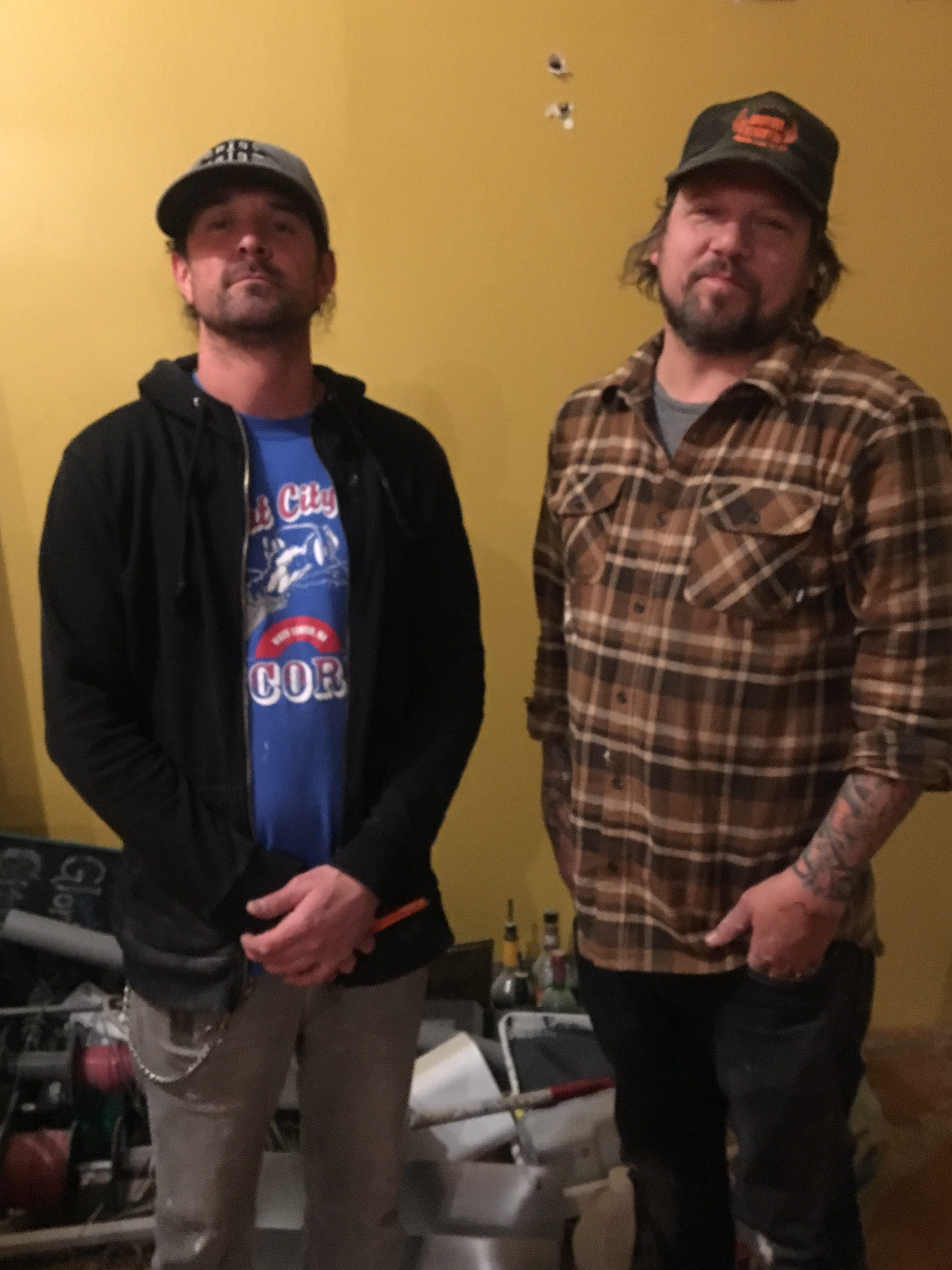 Nate Rezac, the pit boss and co-owner of Drunky's Two Shoes, has partnered up with his old bartending friend B.J. Kaiser, to create a new concept where Zanzibar briefly lived at 9609½ 16th SW. We mentioned Dottie's briefly two weeks ago, and finally got the chance to talk with them this week.)
Imagine walking into a retro, sort of midcentury-modern-looking doublewide trailer with '70s art and vintage neon signs decorating the interior. That's Rezac and Kaiser's vision. Rezac has an old vintage travel trailer that they plan to cut up. The side with the door will become the façade; so to enter the restaurant you'll be opening the travel trailer door. The other side of the trailer will be used in the back between the restaurant and the kitchen, so the food will look like it's coming from a food truck. The back of the trailer, where the taillights are, will be used for beer taps.
To add to the fun, they plan to have a CD jukebox as well as a turntable with real vinyl records to choose from – or bring yours, and they will spin them for you! They plan to have house DJs from time to time, mostly on the weekends.
Rezac has been in the restaurant industry since he was 15-years-old, and creates most of the recipes at his restaurants. With family in Mexico, he knows a thing or two about tacos, and Dottie's Doublewide will feature more than 20 varieties of tacos. Of course there will be traditional Mexican tacos, but also some with smoked meats from Drunky's, vegetarian options such as portabella-mushroom tacos, avocado tacos, and egg tacos. As Rezac put it, a really "wide net" of tacos. Additionally, the menu will feature Tex-Mex cuisine, marinated carne asada, and al-pastor (boneless pork shoulder with pineapple).
Happy hour from 4 to 6 p.m. will be offered seven days a week with two-for-one margaritas. Rezac and Kaiser will have a full bar with an extensive tequila collection, in addition to beer and house wine, plus a selection of better wines. The retro-style bar will seat 20 patrons, with two 65-inch flat-screen TVs behind it. A projection screen will be positioned opposite the bar on a large wall. They plan to show sports or fun video loops – perhaps vintage themed.
Rezac will have a staff of five at Dottie's Doublewide. He and Kaiser will be in the house as well. Monday through Friday hours will be 3 p.m. to close, with lunch on the weekends and hours of 11 a.m. until closing. Dottie's will have a capacity of 80 customers.
Kaiser, who is also a general contractor, has built out several restaurants, and Dottie's is moving along fast since they weren't changing uses of the building, thereby avoiding many permitting and county headaches. That said, they expect to be open as soon as February 1.
You can follow any responses to this entry through the RSS 2.0 feed. Both comments and pings are currently closed.