UPDATE: Truck fire near 15th/98th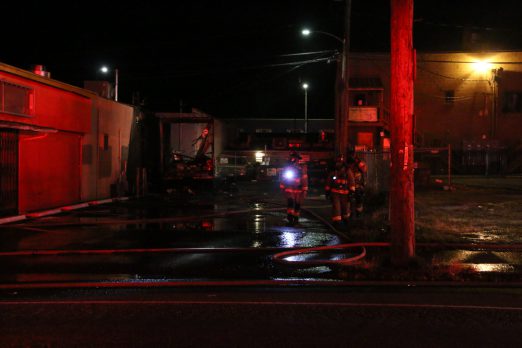 6:01 AM: The helicopter that woke many up in White Center/South Delridge about an hour ago was NOT related to last night's Guardian One search in Top Hat – it was a TV helicopter (the one shared by KING/KOMO, according to our flight tracker) checking out an early morning truck fire that briefly brought a sizable response to 15th/98th. North Highline firefighters tell us a refrigerated truck trailer was destroyed by the fire, and are still trying to find out how it started. No injuries. Also some damage to an adjacent building, including power lines – we'll be going back once it's light for a closer look.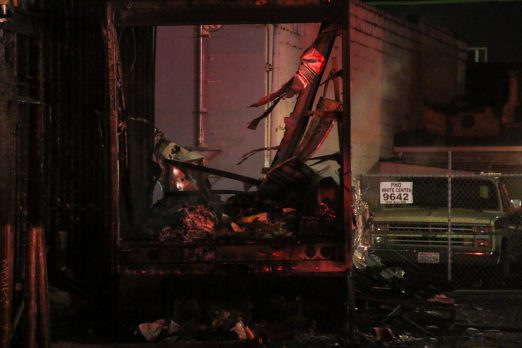 6:19 AM: Photos added.
9:58 AM: The investigation continues:
In the photo above, you can see the blackened area where the fire spread to the building by which the trailer was parked.
You can follow any responses to this entry through the RSS 2.0 feed. Both comments and pings are currently closed.